SEMDCC HOLDS 19TH CLOSING AND RECOGNITION EXCERCISES.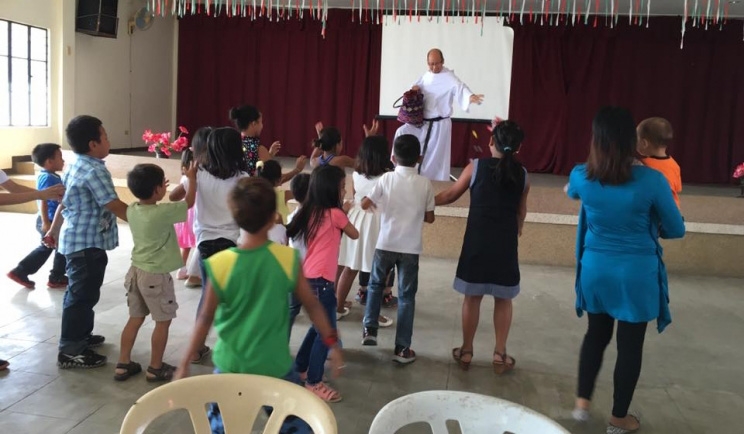 The St. Ezekiel Moreno Day Care Center (SEMDCC ) will hold its 19th Closing and Recognition Exercises, March 21, 2017 at the Recoletos Social Outreach Center (RESOURCE), Brgy. Handumanan, Bacolod City.   The rites will be held at the Our Lady of Handumanan Mult-Purpose Hall.
Forty (40) Kindergarten and twenty –eight(28)nursery pupils, coming from RESOURCE and neighboring areas, are set to "move-up" .  The ceremonies will commence with a Thanksgiving Mass in the morning to be officiated by Rev. Fr. Ronel Gealon, OAR,  President of RESOURCE –Handumanan Foundation, Inc.  The Closing and Recognition rites will be in the afternoon.
SEMDC is a joint project of RESOURCE and the Department of Social Services and Development (DSSD ) – Bacolod.   RESOURCE provides the venue while DSSD-Bacolod provides learning facilitators.
Expected to attend the rites are  Honorable Bacolod City Mayor Evelio Leonardia; Bacolod City Councilors: Honorable Em Ang, Chairperson of the City Committee on Social Services and Development and Honorable Cindy Rojas, Chairperson of Committee on Family and childcare Development.  (Elmeer Meeynard Calimpos)