Celebrating the Religious 'Birthright': Fray Alcedo's 25 Years as OAR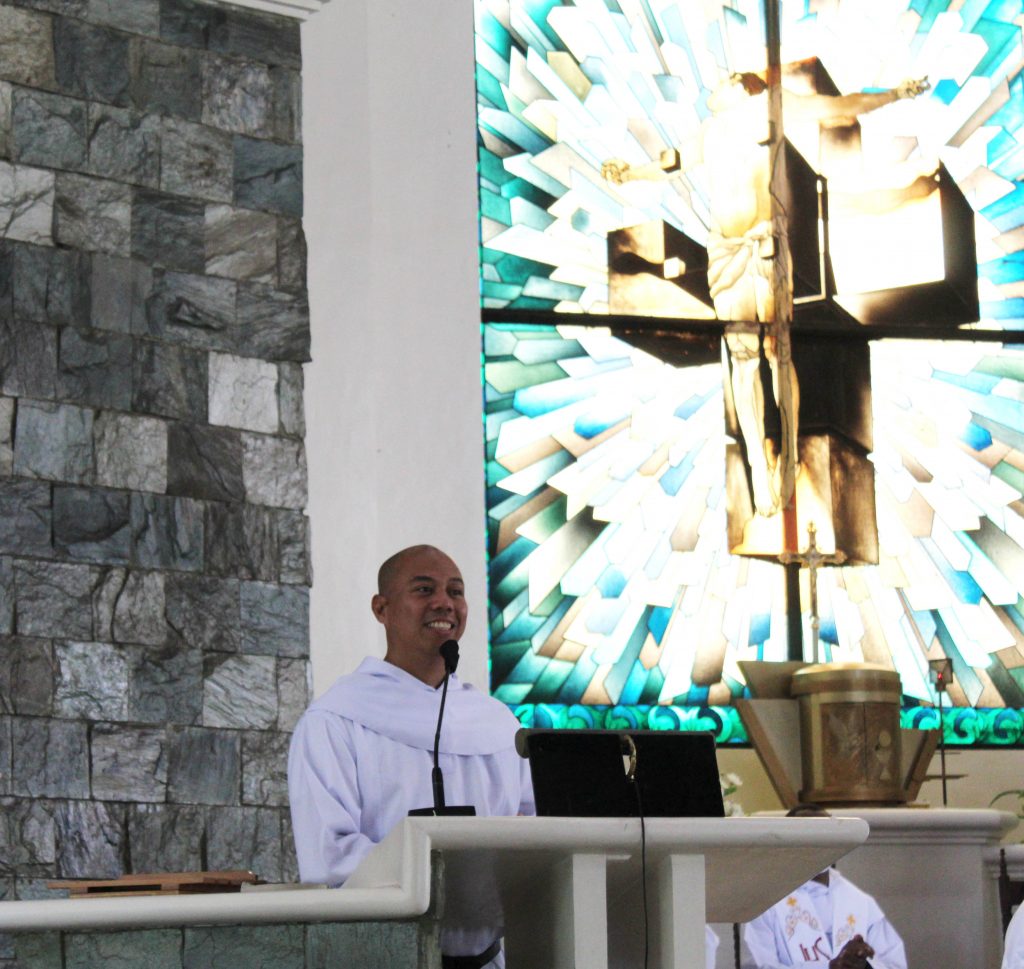 Twenty-five years of religious life and commitment.
Nineteen brother priests.
Two brother religious.
One silver jubilarian.
One Augustinian Recollect community in thanksgiving for the gift of religious vocation.
SAN CARLOS CITY, Negros Occidental – Fray Raymund G. Alcedo, OAR has faithfully served as a religious brother for 25 years and has proven that the path he has chosen may be "difficult to accept" but it is a gift that he received from God.
This was the Thanksgiving Mass introduction of Rev. Fr. Jay Parilla, OAR, the main celebrant and the classmate of Fray Alcedo.
Fray Alcedo, who is currently the Vice-President for Finance of San Sebastian College Recoletos de Cavite, is actually a member of Colegio de Sto. Tomas-Recoletos Batch 1992. He entered the minor formation house, which was then located at CST-R's third building (now St. Ezekiel Moreno Building), during his second year in high school.
He pointed out that as the only religious brother in a batch of five priests who professed the religious vows in April 26, 1997, he was hesitant to hold a celebration in his hometown, San Carlos City. Yet, he expressed immense joy and gratitude for the Augustinian Recollect brothers who came from different communities in the country to join in the "thanksgiving of my lifelong commitment of living the charism of the OAR, [which is] a unique way of following Jesus."
Rev. Fr. Rafael B. Pecson, OAR, president of San Sebastian College-Recoletos Manila, in his homily mentioned how Fray Alcedo was "never absent in common acts of prayer, meals and even recreation." Fr. Pecson and Fray Alcedo were in the Cavite community during the previous quadrennium.
Fr. Pecson further shared that the religious vocation is "a birthright" given by God to only a chosen few and that because of this Bro. Pew, as he is fondly called by his community and fellow Recollects, was "set aside and pulled out from familiar places for God."
Fr. Pecson clinched his sharing by asking the laity who joined the celebration to pray for more religious vocations and for those who are now committed to the religious vows.
            The Cavite community with Rev. Fr. Joseph Dexter Palagtiosa, OAR as Prior, was also present during the Thanksgiving Mass at Sto. Tomas de Villanueva-Recoletos Chapel last August 18, 2022.