8th Day of Simbang Gabi (December 23, 2022)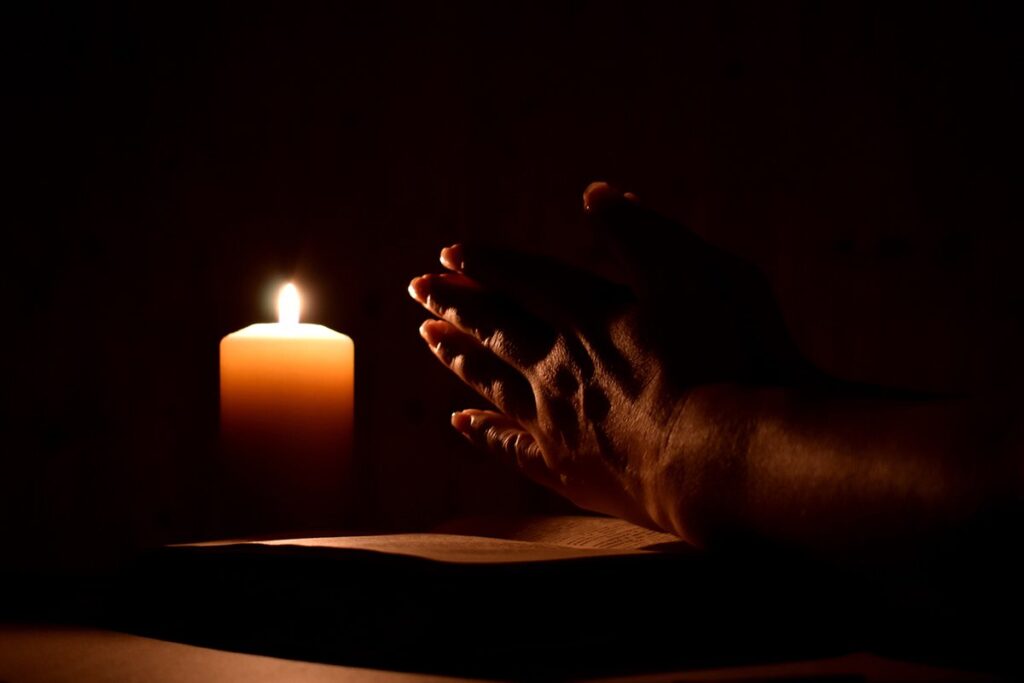 In the Gospel, we have heard the wonderful story of how John the Baptist was named. At that moment Zechariah was mute and deaf, as a consequence of his disbelief in God's wonderful plan for him and his wife. It is only after his child was named John that Zechariah regained his ability to speak and hear. We could easily realize that in silence and deafness, Zechariah learned humility and the ability to listen deeply from his heart. In silence, he realized the magnificent plan of God for his beloved family and the whole human race.
The Gospel reminds us of the value of silence and that silence is not just an absence of sound, but a state of mind. Silence can also be achieved independently of our environment, one's silence is dependent on one's willingness to connect to our creator despite our environment. We can achieve silence within our souls if we would only find time for ourselves to reflect, meditate and connect with God, despite the situation and place we are in.
The acquisition of silence is the first step towards journeying with God. The world today is getting louder and louder, people carry different kinds of pains and worries which makes us afraid to be silent and to even just reflect and meditate, humans are now addicted to noise, and activities that temporarily numb the pain in their souls, we want to tire ourselves with lots of activities and things that steal our attention to what is essential.
We are now also living in a world where everyone wants to talk and express one's self. It seems that no one wants to listen anymore. A lot of people nowadays experience loneliness, depression, anxiety, and other kinds of mental illness and there seems to be no one who would listen to their pains, everyone seems to be busy with their affairs.

As we celebrate the birth of Christ, the Gospel reminds us to stop and find a place and moment of silence to reflect and listen to the promptings of the Spirit and realize how Christ showed his love for us through the years. We need also to silence our worries and put our trust back in God who is our sole healer. In doing this we should not also forget to listen to our brothers and sisters who are suffering, we need to listen to one another once again, like Zechariah not with our ears but with our hearts.