Formators Undergo Formation
Recoletos Formation Center, Quezon City –The Secretariat of Vocation and Initial Formation of the Province of St. Ezekiel Moreno commences its first three-day formation program for Augustinian Recollect formators on February 16, 2023.
Sixteen participants, comprised of fourteen OAR Brother and Priests and two AR Sisters, joined the first batch. The Prior Provincial, Fr. Bernard Amparado, OAR, presided over the Eucharistic celebration, which signals the program's actuation. Then the President of the Secretariat, Fr. Kenneth Joseph Onda, OAR, delivered a brief rationale regarding the program before the delegates. During the sessions, the guest speakers–Bro. Fermin Paniza, OH and Fr. Renato De Guzman elaborated on topics in relation to vocation, formation, and self-identity.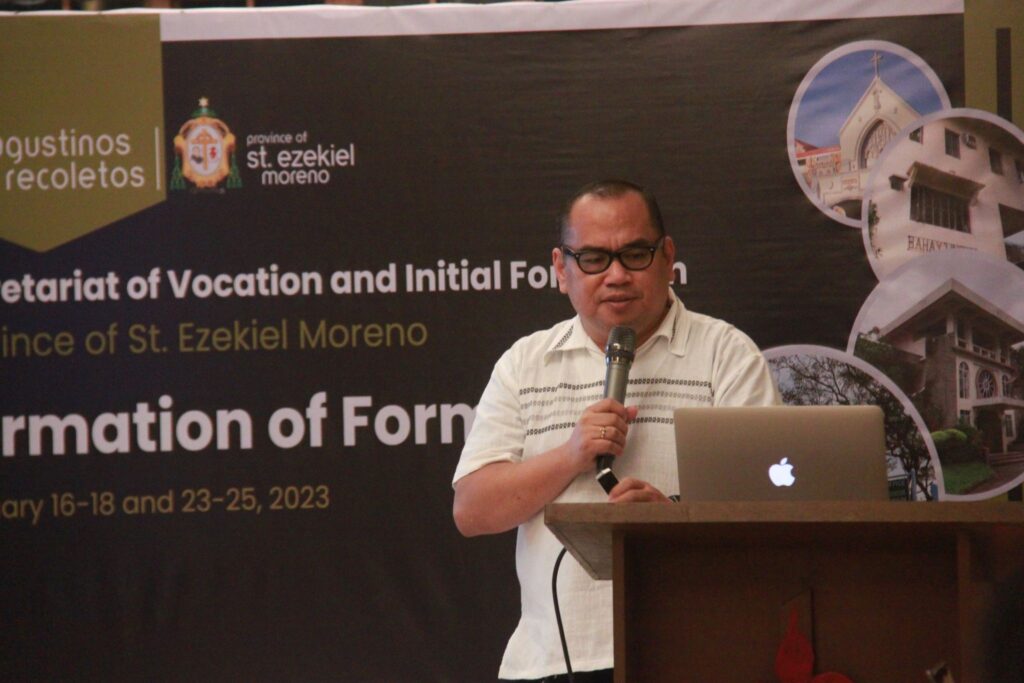 The participants came from the different formation houses of the Province, namely: Casiciaco Recoletos Seminary, St. Ezekiel Moreno Novitiate – Recoletos, and Recoletos Formation Center, and the two formation houses of the Congregation of Augustinian Recollect Sisters. More engaging topics and workshops await them for the next three days until February 18, 2023.
These formators have themselves formed for the sake of the formands they accompany in formation.