San Nicolas De Tolentino Mission Station Update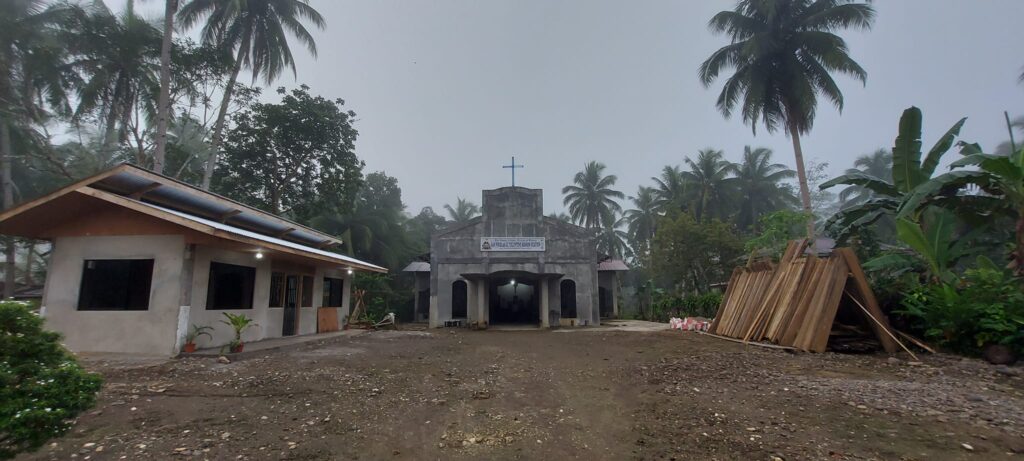 Praise and thanks be to God for the gift of Mission!
Our San Nicolas de Tolentino Mission Station, which began on August 1, 2022, is led by our Parish Priest and Community Prior, Rev. Fr. Jerome Virtudazo, OAR with Rev. Fr. Enrico S.
Nacorda, OAR as companion. There are difficulties and challenges especially at the beginning but the Lord sustains and provides. The Holy Spirit guides and animates us in all that we do.
Last December 2022, we had our Christmas caroling in the various chapels under our mission station. The proceeds gathered were used for the construction of the respective offices of the Parish Priest and Parish Secretary and the community prayer room. The chairs in the community prayer room were sponsored by "FORSOAR" friends and classmates from Marihatag, Surigao del Sur.
Finally, the constructions were completed and today, March 16, 2023, we joyfully celebrated the blessing of the Mission station offices and Community Prayer Room. May this prayer room help us to grow more intimately in our union with Christ in His Spirit.
We are grateful to all parishioners, friends and benefactors who in one way or another have become instrumental in the fulfillment of the projects for the parish. May there be more generous people to help us continue what God has begun in this mission station.
On January 2023, our community has been blessed with the presence of Rev. Ivan Cuison, OAR. Hence, we are now trinitarian in the community, living in one mind and one heart.
Our life in mission may have difficulties but we are joyful in our service to God and His people. We keep in mind that the mission is God's and we are but joyful vessels filled with His Spirit doing His work for and with His people.