32nd Sunday in Ordinary Time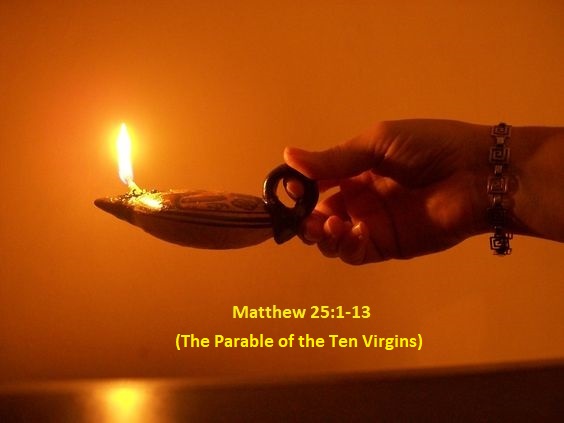 (November 12. 2023)
Gospel Bullet Points (Matthew 25:1-13)
The Gospel reading reminds us that the whole of our eternity depends on how we prepare now for our eternal destiny. Ignoring the admonition of Jesus in today's gospel is to gamble our eternal happiness. Jesus admonishes us here and now to prepare for the day of reckoning.
We take note that the oil in this parable is not just oil. It signifies the good deeds each virgin has done during her lifetime. The wedding party describes the banquet of the sanctified souls in heaven.
We are all accountable for our own actions while we are here on earth. Are we storing ourselves with the oil of good deeds so that when the Lord comes to fetch us, we will find ourselves ready? Be sure of this: after our death, there will be no more second chance. The parable expresses this in 5 simple words: "Then the door was locked." Jesus concludes his parable with the familiar truth: "You know neither the day nor the hour."
When we have done what we could and should, then, we have nothing to fear. By living a holy and unblemished life, we can await the end with confidence and trust. Or, would we rather fear that there was so much we have left undone, so many faults to atone for, so many omissions to make up for and we would crave for a little more time to put things, right? It might just be too late by then. The Lord is telling us that the coming of the kingdom should be our top priority that demands our response HERE and NOW, and not some other time and place.
Be watchful so that when the Lord returns, you will have no trouble. The Lord might already be at your gates.