99 new Medtech from UNO-R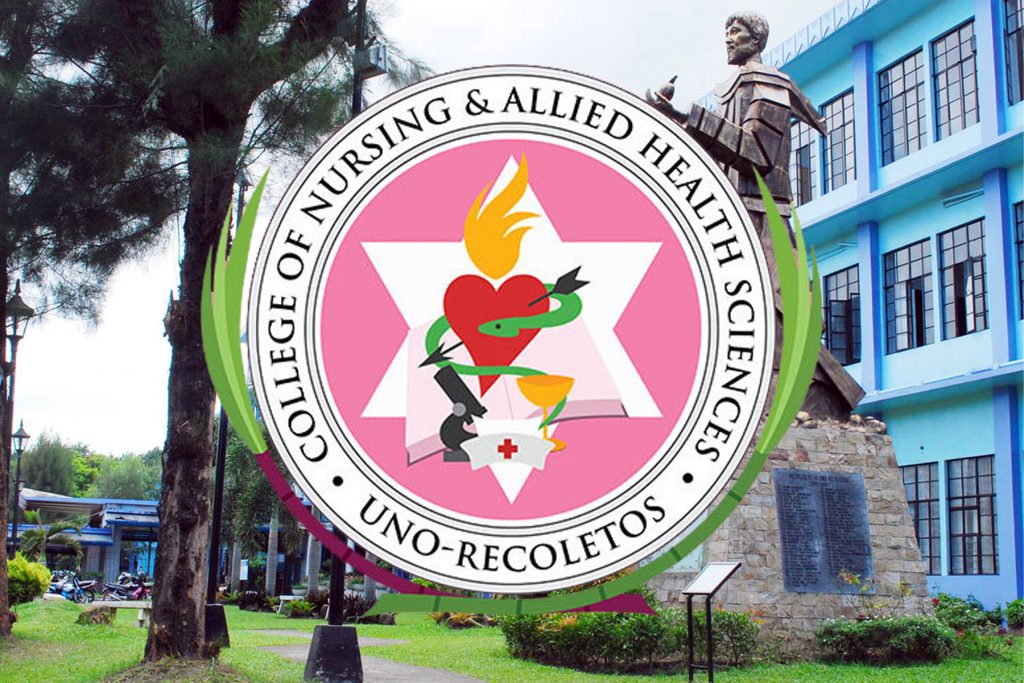 Bacolod City, NEGROS OCCIDENTAL–99 Alumni of the Medical Technology Department successfully hurdled the September 2019 Medical Technology Board Examinations. The new Medical Technologists are:
Ablao, Angel Anne B.
Agudaña, Keynna Marie B.
Alison, Juris P.
Alvarez, Ma. Lothel S.
Ancha, Reymark V.
Angolo, Am Ray T.
Antenero, Brennt Lee F.
Aristosa, Ariane T.
Artajo, Jason P.
Asparo, Daniela Rona
Ayalin, Alyssa Nicole M.
Balabag, Mariel Mae T.
Baldago, Kezaiah Bianca U.
Bañares, Vinz Jane E.
Bangay, Andrebelle Hope
Belleza, Danlie C.
Belmonte, Thea Noreen T.
Beniabon, Mario Dixon Jr. B.
Bingco, Jennydel T.
Cabalfin, Faith M.
Cabrestante, Rizagine E.
Cajipo, Claire Harvi C.
Camaira, Elke Louise C.
Cañete, Jamella Keith P.
Cañete, Pearl Helle Q.
Carmona, Mara Aila G.
Castillo, Kathleen Louise T.
Crisostomo, Axel George B.
Dadivas, Darla Marie C.
Dalipe, Joshua Glenn G.
Dawa, Maraih Nicole A.
Dawal, Izeln M.
Decena, Andrea P.
Dela Cruz, Krizia Mae L.
Delina, Nikki P.
Deocares, Peachy Andrea S.
Deto-On, Clarise Kyel C.
Diagmel, Prince Andre C.
Dolatre, Roszel Heart D.
Dolor, Merryken T.;
Dominise, Ma. Carmen A.;
Egca, Chilton Al L.
Ellaga, Czarina Louise J.
Esquilla, Kimberly M.
Estella, Paolo Francisco J.
Fernandez, Stella Mariz T.
Flores, Eduard Jun G.
Frondoza, Cristy Y.
Gabriana, Marian Eliza H.
Garibay, Icy Runielle B.
Gomez, Maeryger D.
Gonzales, Hedy Jane S.
Grajo, Mary Kay S.
Guanzon Woodro Jr. G.
Guzon, Judy Jon V.
Hervias, Maria Angelica V.
Hontillano, Janelle Marie A.
Hugo, Carla Teresa J.
Jose, Terence Raphael M.
Junio, Alwyn Jyd R.
Kee, Dana Jean P.
Lamela, Uriel Marie S.
Lescano, Bea Tracy S.
Liguan, Tria Rose S.
Lin, Irene S.
Limauag, Pauline B.
Martir, Kristine Mariel A.
Mendoza, Joshua L.
Mesa, Ma. Desiree Faith M.
Mondia,JohnMark V.;
Naig,Ariane C.;
Namacpacan, Darlyn E.;
Nolido, Keith Adrian G.;
Ocampo, Tisha Celice Erika G.;
Opina, Charisse B.
Opiz, Von Carlo T.
Peñas, Michelle D.
Plaza, Therese Alther O.
Puig, Ma. Bebiana Carmen P.
Quirao, Phillinne D.
Ramas, Jewel Mae B.
Reyes, Areen Mae J.
Robles, Coke Grace T.
Rodriguez, Damica V.
Rojo, Justine L.
Roma, Melliza L.
Salvarino, Janelle Faye D.
Sandoval, Trescha Ann T.
Sarabia, Joseph Emmanuele C.
Segovia, Patrizhia Mae G.
Stansell, Jenna Mae G.
Tañoso, Maria Angela B.
Tiberio, Jessa Marie L.
Udasco, Shaina May C.
Villagomesa, Eream Danielle A.
Villarosa, Mae Angela A.
Villaruz, Shaznee Loise C.
Villena, John Benedict A.
Yangco, Marthia Ainnah T.
(data from CAMHS, Medtech Dept.)