DIACONAL ORDINATION
Fray Virgilio Calalang Jr., OAR
Fray Cristito Tepace, OAR
Venue: OLCP Church, Miranila, QC / Time: 9:00 AM
Ordaining Prelate: Most Rev. Bartolome Santos Jr., D.D. (Diocese of Iba)
8th CATHOLIC SOCIAL MEDIA SUMMIT
Venue: Lourdes School of Mandaluyong
For more details:
DEATH ANNIVERSARY
Mo. Carmen Alba, AR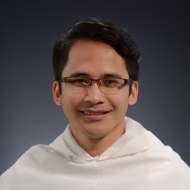 Fray Robin Ross Plata, OAR
Priest/Religious of the Order of Augustinian Recollects in the Province of St. Ezekiel Moreno.
S
M
Tu
W
Th
F
S
1

CLOSING OF THE MEETING OF THE LOCAL PROCURATORS

WITH THE PROVINCIAL PROCURATOR

CELEBRATIONS OF THE 151ST ANNIVERSARY OF THE FIRST MASS OF ST. EZEKIEL MORENO IN PUERTO PRINCESA
Inclusive Dates: March 1-10, 2023

BIRTHDAY

Sr. Constancia Buchan, AR
Sr. Jamaikha Acle, AR
Sis. Marissa Molina, SAR (Talisay Chapter)
Khia Queen Taiza (RAY-Calubang)

DEATH ANNIVERSARY

+Sr. Ma. Teresa de Jesus, AR
+Sis. Susan Bermil, SAR (Talisay Chapter)

2

PROVINCE-WIDE VIRTUAL CONFERENCE on "Policies and Procedures on [Cases of] Sexual Abuse Against Minors and Vulnerable Adults" / 9:00 a.m.

BIRTHDAY

Sr. Charina Mae Ogario, AR
Sis. Merlinda Buada, SAR (Baguio Chapter)
Karl Canaria (RAY-Talisay)

DEATH ANNIVERSARY

+Bro. Luis Clauor Jr., SAR (Bacolod Chapter)
+Bro. Gabino Jabutay, SAR (Cebu Chapter)

3

BIRTHDAY

Fray Emeterio Buñao
Fray Andrie Pugate
Sr. Felisa Ampasin, AR
Sr. Josephine Facinabao, AR
Sis. Marina Yang, SAR (Miranila Chapter)
Sis. Dolores Villas, SAR (Tondo Chapter)
Sis. Amparo Ortega (Tondo Chapter / Trial)

DEATH ANNIVERSARY

+Sr. Teodora de la Natividad, AR
+Sis. Angelita Quero, SAR (Antipolo Chapter)

4

PRAYER INTENTION: FOR VOCATIONS

CLOSING OF THE 150TH ANNIVERSARY OF THE ESTABLISHMENT OF PUERTO PRINCESA
Mass Presider & Homilist: Fray Bernard Amparado, OAR
Immaculate Conception Cathedral, Puerto Princesa City

BIRTHDAY

Br. Mark Evan Taliquig (aspirant)
Sis. Rosita Viray, SAR (Provincialate Chapter)
Sis. Jasmin Reyes, SAR (Manila Chapter)
Sis. Thelma Geroy, SAR (Tondo Chapter)

DEATH ANNIVERSARY

+Sr. Ma. Celina Magcauas, AR
+Sis. Josefina Cedeño, SAR (Cebu Chapter)
+Sis. Esperanza Bacus, SAR (Cebu Chapter)

5

SECOND SUNDAY OF LENT

BIRTHDAY

Sis. Nelly Marfil, SAR (Talisay Chapter)

DEATH ANNIVERSARY

+Sr. Teodorica de Natividad, AR
+Ma. Alma Limotlimot, AR
+Sis. Francisca Tamara, SAR (Cebu Chapter)

6

BIRTHDAY

Fray Randolph Castulo Castillo, Jr.
Sr. Rosalia Aparece, AR
Sr. Ma. Corazon Caberte, AR
Sr. Ridelia Tinga, AR
Sis. Marybeth Publico, SAR (Miranila Chapter)
Sis. Rosalina Toledo, SAR (Antipolo Chapter)

DEATH ANNIVERSARY

+Sr. Josefina Rodriguez, AR
+Sis. Rosemary Delapaz, SAR (Antipolo Chapter)
+Mrs. Leonila Dosado (Sister General of the Order)

7

BIRTHDAY

Br. Dorin James Igsoc (aspirant)
Bro. John Eduard Nebre, SAR (Provincialate Chapter)
Bro. Feliciano Nario Jr., SAR (Baguio Chapter)

8

BIRTHDAY

Bro. Marco Quimod, SAR (San Carlos Chapter)
Sis. Beata Oida, SAR (Miranila Chapter)
Roceline Bernal (RAY-Cavite)
Paula Nicole Bautista (RAY-Cavite)
James Ynnoh Molina (RAY-Miranila

DEATH ANNIVERSARY

+Sr. Ma. Rita de la Cruz, AR
+Sr. Ma. Guadalupe Siroy, AR
+Sr. Ma. Natalia Oliver, AR
+Sr. Alfonsa Canon, AR

9

BIRTHDAY

Sr. Loreto Manigos, AR
Sr. Merlyn Pelarion, AR

DEATH ANNIVERSARY

+Sr. Faustina Nirza, AR
+Sis. Rufa Pepito, SAR (Cebu Chapter)

10

CLOSING OF THE 150TH ANNIVERSARY (March 10, 1872) OF THE FIRST MASS OF ST. EZEKIEL MORENO IN PUERTO PRINCESA

BIRTHDAY

Fray Keneth Pahamutang
Fray Ifeanyichukwu Maximillian Omem
Sis. Elenita Atienza, SAR (Antipolo Chapter)
Sis. Ma. Theresa Aquino, SAR (Baguio Chapter)
Sis. Ma. Lourdes Espinos, SAR (Talisay Chapter)
Sis. Lydia Escario, SAR (San Carlos Chapter)

DEATH ANNIVERSARY

+Sis. Choleta Jalandra, SAR (Talisay Chapter)

11

FORSOAR STAR WEEKEND
March 11-12, 2022 / Talavera House of Prayer-Recoletos, Cebu City

BIRTHDAY

Sr. Briggitte Parba, AR
Sr. Maria Jasmin Lumanog, AR

12

THIRD SUNDAY OF LENT

BIRTHDAY

Sr. Marisa Bernasor, AR
Mo. Dionisia Talangapaz (Foundress of the AR Sisters)

DEATH ANNIVERSARY

+Sr. Inocencia Beringuel, AR
+Sis. Fe Zamora, SAR (Manila Chapter)
+Sis. Valentina Talledo, SAR (Cebu Chapter)

13

10TH ANNIVERSARY (2013-2023) OF THE ELECTION OF POPE FRANCIS

BIRTHDAY

Sr. Ma. Digna Araña, AR
Sr. Ma. Nicelina Rodriguez, AR
Bro. Romeo Estanislao, SAR (Antipolo Chapter)
Sis. Adelina Belandres, SAR (Cebu Chapter)
Sis. Estrella Nuque, SAR (Manila Chapter)
Sis. Patricia Tario, SAR (Cebu Chapter)
Cyrine Julianne Singson (RAY-Cavite)
Aaron Kristopher Lim (RAY-San Carlos)
Kiarah Fatima Guillen (RAY-Provincialate)

14

REAP: SHARING OF ACTIVITIES AND PROGRAMS (NEGROS CLUSTER GENERAL ASSEMBLY)

BIRTHDAY

Most Rev. Patricio Buzon, SDB, DD (Diocese of Bacolod)
Br. Christopher Digal (postulant)
Sr. Ma. Clara Flores, AR
Sis. Teotila Torrefiel, SAR (Cebu Chapter)

DEATH ANNIVERSARY

+Sis. Lucia Ruiz, SAR (Cebu Chapter)
+Sis. Leonila Buhain, SAR (Cavite Chapter)

15

BIRTHDAY

Fray Lauro Larlar
Fray Giovanni Gil Magbojos
Br. Juan Carlo Macalalag (aspirant)
Sr. Rosielyn Hijastro, AR
Sis. Marlyn Opu-an, SAR (Talisay Chapter)
Sis. Milagros Calipay, SAR (Cebu Chapter)
Enrique Jerome Garcia (RAY-Cavite)

DEATH ANNIVERSARY

+Sr. Visitacion B. Visitacion, AR
+Sis. Lourdes Luna, SAR (Provincialate Chapter)
+Sis. Ma. Carmeta Suiza, SAR (Antipolo Chapter)

16

REAP: DISCUSSION AND DELIBERATION OF STRUCTURES, PLANS, AND PROGRAMS

DEATH ANNIVERSARY

+Sis. Maria Carmeta Suiza, SAR (Antipolo Chapter)

BIRTHDAY

Sis. Hernane Francisco, SAR (Manila Chapter)

17

REAP: LENTEN RECOLLECTION

DEATH ANNIVERSARY

+Sr. Ma. Jesus Lastimado, AR
+Sis. Obdulia Torres, SAR (Cebu Chapter)

18

BIRTHDAY

Sis. Eduarda Reynes, SAR (Cebu Chapter)

19

FOURTH SUNDAY OF LENT

PRAYER INTENTION: FOR THE SICK

10TH ANNIVERSARY (2013-2023) OF THE INSTALLATION OF POPE FRANCIS

BIRTHDAY

Archbp. Jose Palma, D.D. (Archbishop of Cebu)
Sis. Eleanor Almenanza, SAR (Cavite Chapter)
Sis. Jessica Bacaltos, SAR (Puerto Princesa Chapter)
Sis. Beatriz Hermoso, SAR (Provincialate Chapter)
Marian Sigrid Escobar (RAY-Bacolod)

DEATH ANNIVERSARY

+Sr. Trinidad de la Purisima Concepcion, AR
+Sis. Enriquieta Oamilda, SAR (Cebu Chapter)
+Bro. Gonzalo Pañares, SAR (Cebu Chapter)
+Sis. Anunciacion Mendez, SAR (Cebu Chapter)

20

FEAST OF ST. JOSEPH, PATRON OF THE ORDER

USJ-R (Cebu & Balamban) PATRONAL FIESTA OF ST. JOSEPH

BIRTHDAY

Fray Roweno Eugenio Hamo
Sis. Josefina Guevarra, SAR (Cavite Chapter)
Sis. Salvacion Manalon, SAR (Inagawan Chapter)
Sis. Nenita Ursais, SAR (Baguio Chapter)
Earl Vincent Blaza (RAY-Miranila)

21

START OF GENERAL COUNCIL MEETING (Rome)
Inclusive Dates: March 21-25

BIRTHDAY

Fray Mark Rochelle Renacia
Sis. Corazon Yanga, SAR (Tondo Chapter)

22

BIRTHDAY

Sis. Grace Katada, SAR (Puerto Princesa Chapter)
Sis. Rose Mary Chua, SAR (Talisay Chapter)

DEATH ANNIVERSARY

+Sis. Felicitas Aquino, SAR (Cebu Chapter)
+Sis. Lina Ferrer, SAR

23

BIRTHDAY

Fray Teodulo Hayahay
Sis. Milagros Renes, SAR (Provincialate Chapter)
Sis. Fe Josefa Asuncion, SAR (Antipolo Chapter)
Sis. Ma. Luisa Salvador (San Carlos Chapter / Trial)
Nichole Cabamo (RAY-Laray)

DEATH ANNIVERSARY

+Sr. Ma. Cecilia Salgado, AR
+Sr. Concepcion Reston, AR

24

BIRTHDAY

Fray Christopher Gaspar
Sis. Clemencia Luces, SAR (Tondo Chapter)
Sis. Elpidia Abasolo, SAR (Cebu Chapter)
Sis. Nelida Mendoza (Miranila Chapter / Trial)
Sis. Hedelita Diaz, SAR (Provincialate Chapter)

DEATH ANNIVERSARY

+Sis. Lydia Rivera, SAR (Tondo Chapter)
+Sis. Adela Jaca, SAR (Cebu Chapter)

25

EARTH HOUR: 8:30 – 9:30 p.m.

BIRTHDAY

Sis. Anunciacion Yballe, SAR (Cebu Chapter)
Sis. Ann Marjorie Ricarte, SAR (Cebu Chapter)
Sis. Lourdes Serrano, SAR (Manila Chapter)

DEATH ANNIVERSARY

+Sr. Purificacion del Espiritu Santo, AR
+Sr. Magdalena Salgado, AR

26

FIFTH SUNDAY OF LENT

BIRTHDAY

Sis. Gloria Mempin, SAR (San Carlos Chapter)

DEATH ANNIVERSARY

+Sis. Felicitas Calopez, SAR (Talisay Chapter)
+Sis. Alice Banares, SAR (Tondo Chapter)

27

BIRTHDAY

Bro. Edward de Silva, SAR (Baguio Chapter)
Sis. Josefina Magalit, SAR (Miranila Chapter)
Sis. Alberta Lastimado, SAR (Cebu Chapter)
Bro. Samuel Celerino Favila (Puerto Princesa Chapter / Trial)
Aira Joy Legaspi (RAY-Talisay)

28

PRAYER INTENTION: FOR THE MISSIONS

BIRTHDAY

Sr. Agustina Santos, AR Sr. Dorothy Aguila, AR
Sis. Virginia Lazaro, SAR (Tondo Chapter)
Bro. Reynaldo Aparicio, SAR (Cebu Chapter)
Sis. Lilibeth Fuertes, SAR (San Carlos Chapter)
Sis. Brenda Villafuerte, SAR (Antipolo Chapter)

DEATH ANNIVERSARY

+Sr. Gregoria de San Jose, AR
+ Sis. Rufina Jadraque, SAR (Antipolo Chapter)

29

BIRTHDAY

Ma. Katrina Rodriguez (RAY-Miranila)

PRESBYTERAL ANNIVERSARY

(2008-2023)

Fray William Cordero, Jr.
Fray Roderick Deguit

DEATH ANNIVERSARY

+Bro. Crispin Balingit, SAR (Antipolo Chapter)

30

GENERALATE: ONLINE MEETING OF THE COMMISSION ON THE PROTECTION OF MINORS & VULNERABLE ADULTS

BIRTHDAY

Mo. Maxima Pelaez, AR
Sis. Juanita Pajarillaga, SAR (Miranila Chapter)
Sis. Jelly Masongsong, SAR (San Carlos Chapter)

DEATH ANNIVERSARY

+Sis. Roberta Panoncillo, SAR (San Carlos Chapter)

31

BIRTHDAY

Br. John Reynan Rosie (aspirant)
Sr. Anastacia Fangon, AR