BIRTHDAY
Fray Hector Gonzales
Sr. Zosima Tambanillo, AR
ANNIVERSARY OF SIMPLE PROFESSION
(1989-2020)
Fray Emilio Jaruda Jr.
(1995-2020: SILVER JUBILARIANS)
Fray Urbano Galanido
Fray Jaazeal Jakosalem
Fray Mark Rochelle Renacia
Fray Renie Villalino
(2006-2020)
Fray Persiuz Joseph Decena
ANNIVERSARY OF PRESBYTERAL ORDINATION
(1986-2020)
Most Rev. Gerardo Alminaza, D.D. (Diocese of San Carlos, Negros Occ.)
DEATH ANNIVERSARY
Sr. Pilar de San Jose , AR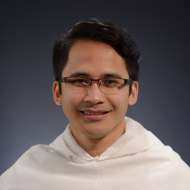 Fray Robin Ross Plata, OAR
Priest/Religious of the Order of Augustinian Recollects in the Province of St. Ezekiel Moreno.
S
M
Tu
W
Th
F
S
1

PALM SUNDAY

BIRTHDAY

Sis. Edith Davao, SAR (Miranila Chapter)
Sis. Carolina Sto. Domingo, SAR (Manila Chapter)
Sis. Francisca Kalalo, SAR (Manila Chapter)
Sis. Olga Olegario, SAR (Manila Chapter)

DEATH ANNIVERSARY

+Sis. Teresita Timbol, SAR (Miranila Chapter)

PRIOR GENERAL'S VISIT TO HOUSES OF FORMATION IN SPAIN
Inclusive dates: April 1-9, 2023

BIRTHDAY

Sis. Carmen Barret, SAR (Cebu Chapter)
Sis. Albina Biaño, SAR (Talisay Chapter)
Sis. April Rama (Talisay Chapter)
Patricia Carille Peña (RAY-Cavite)

DEATH ANNIVERSARY

+Bro. Enrique Ramos, SAR (Provincialate Chapter)

2

PALM SUNDAY

BIRTHDAY

Sis. Edith Davao, SAR (Miranila Chapter)
Sis. Carolina Sto. Domingo, SAR (Manila Chapter)
Sis. Francisca Kalalo, SAR (Manila Chapter) Sis. Olga Olegario, SAR (Manila Chapter)

DEATH ANNIVERSARY

+Sis. Teresita Timbol, SAR (Miranila Chapter)

3

BIRTHDAY

Sis. Cecilia Lacandazo, SAR (Brooke's Point Chapter) Sis. Lourdes Ducay, SAR (Brooke's Point Chapter) Teddy Lomibao (RAY-Urbiztondo)

ANNIVERSARY OF PRESBYTERAL ORDINATION

(1994-2023)
Fray Cirilo Andan

DEATH ANNIVERSARY

+Fray Melquiades Modequillo
+Sr. Ma. Mercedes de los Sgdos. Corazones, AR
+Sr. Aurelia Cagang, AR

4

PRAYER INTENTION: FOR VOCATIONS

BIRTHDAY

Sis. Arsenia Fajardo, SAR (Manila Chapter)
Sis. Isidora J. Dangcalan, SAR (Cebu Chapter)

DEATH ANNIVERSARY

+Mo. Mercedes del Sgdo. Corazon de Jesus, AR

5

57TH FOUNDING ANNIVERSARY (1966-2023)
OF RECOLETOS DE CAVITE COMMUNITY

PATRONAL FIESTA
Diocesan Shrine of San Vicente Ferrer, Talisay City, Negros Occidental
Time:  8:00 A.M.
Presider & Homilist: Most Rev. Emeritus Vicente Navarra, D.D.

PATRONAL FIESTA
San Vicente Ferrer Quasi-Parish, Apo Island, Dauin, Negros Oriental
Time: 10:00 AM
Presider & Homilist: Fray Glynn Ortega, OAR

BIRTHDAY

Fray Vincent Cadeliña
Fray Jhyryx Vincent Gamulo (simply prof.)
Sis. Irene Ortega, SAR (Tondo Chapter)
Sis. Teresita Datu, SAR (Puerto Princesa Chapter)
Bro. Allan Timones (Puerto Princesa Chapter)

ANNIVERSARY OF PRESBYTERAL ORDINATION

(1997-2023)
Fray Corvin Maturan
Fray Julius Marcos
Fray Anthony Morillo
Fray Vicente Ramon Jr.
Fray Ferdinand Fornilos
Fray Cristopher Maspara

DEATH ANNIVERSARY

+Sr. Toribia de la Virgen de la Paz, AR
+Sr. Ma. Cristina Verzosa, AR
+Sr. Ma. Resurreccion Jayme, AR
+Sr. Rafaela Paras, AR

6

EASTER TRIDUUM STARTS: HOLY THURSDAY

BIRTHDAY

Bernadette Zapanta (RAY-Urbiztondo)

DEATH ANNIVERSARY

+Sis. Hermenegilda Axalan, SAR (Provincialate Chapter)
+Sis. Rafaela Caballero, SAR (Cebu Chapter)

7

GOOD FRIDAY

ANNIVERSARY OF PRESBYTERAL ORDINATION

(1996-2023)
Fray Sixto Bitangjol

8

HOLY SATURDAY

BIRTHDAY

Fray Leo Alaras
Sis. Dolores Vingson, SAR (Talisay Chapter)
Antonette Cayabyab (RAY-Urbiztondo)

DEATH ANNIVERSARY

+Sr. Maria de Santa Rita, AR
+Sr. Candida Umali, AR
+Sis. Natividad Hara, SAR (Tondo Chapter)
+Sis. Natividad Alvarez, SAR (Cavite Chapter)
+Sis. Concepcion Cañedo, SAR (Cebu Chapter)

9

EASTER SUNDAY/ DAY OF VALOR / ARAW NG KAGITINGAN

BIRTHDAY

Sr. Ma. Dolores Daquilanea, AR
Sis. Josefina Bago, SAR (Cebu Chapter)
Sis. Niebel Isabel Abkilan, SAR (Talisay Chapter)

ANNIVERSARY OF PRESBYTERAL ORDINATION

(2005-2023)
Fray Radni Caparas
Fray Dexter Palagtiosa

DEATH ANNIVERSARY

+Sis. Honorata Peras, SAR (Cebu Chapter)
+Sis. Araceli Angeles, SAR (Provincialate Chapter)

10

16TH FOUNDING ANNIVERSARY (2007-2023) OF RECOLETOS DE KAMALO COMMUNITY

BIRTHDAY

Fray Lounal Jarumay
Sr. Querubina Cabillon, AR Sr. Ingrid Gueriña, AR
Sis. Asuncion Yao, SAR (Provincialate Chapter)
Sis. Susan Grandeza, SAR (Bacolod Chapter)
Sis. Rosita Evangelista, SAR (Provincialate Chapter)
Patricia Carille Peña (RAY-Cavite)

DEATH ANNIVERSARY

+Fray Carmelo Borces, OAR
+Sr. Brigida Jamisola, AR
+Sis. Felicisima Barangan, SAR (Cebu Chapter)

Note: 1st Death Anniversary of +Fray Manuel Lipardo, OAR Time: 7:00 A.M. Requiem Mass
Venue: OAR Mausoleum, Queen City Memorial Garden, Cebu City
[NOTE: The Recoletos de Inagawan community will celebrate a Holy Mass for him (in compliance with Add. Code 94a)]

11

BIRTHDAY

Br. Fortune Cano (postulant)
Sis. Leonida Legaspino, SAR (Cebu Chapter)
Sis. Carmela Francisco, SAR (Manila Chapter)
Mike Dave Tilar (RAY-Laray)

ANNIVERSARY OF PRESBYTERAL ORDINATION

(1993-2023)
Fray Ronel Gealon

DEATH ANNIVERSARY

+Bro. Wilfredo Alonzo, SAR (Manila Chapter)
+Sis. Cristina Galang, SAR (Provincialate Chapter)

12

BIRTHDAY

Fray Joel Dequilla
Sis. Thelma Pacheco, SAR (Tondo Chapter)
Sis. Luisita Ramos, SAR (Tondo Chapter)
Sis. Julia Gonzales, SAR (Tondo Chapter)
Sis. Evelyn Bunagan, SAR (Provincialate Chapter)
April Loraine Lucero (RAY-Balamban)

13

BIRTHDAY

Sr. Herminilda Ceniza, AR
Sis. Elegenia Parba, SAR (Antipolo Chapter)
Sis. Gilda Duller, SAR (Brooke's Point Chapter) Maebelle Agramon (RAY-Provincialate)

DEATH ANNIVERSARY

+Sis. Dolores Mapalo, SAR (Cebu Chapter)
+Sis. Maura Miro, SAR (Cebu Chapter)
+Sis. Maria Samuya, SAR (Cebu Chapter)

14

BIRTHDAY

Fray Neil Robert Alilain (simply prof.)
Fray Lloyd Jorem Terania (simply prof.)
Sis. Janet Abrasada, SAR (Talisay Chapter / Trial)

ANNIVERSARY OF SIMPLE & SOLEMN PROFESSIONS

(1966-2023; 1969-2023, respectively)
Fray Joaquin Jamelo

ANNIVERSARY OF PRESBYTERAL ORDINATION

Most Rev. Socrates Mesiona, MSP, D.D. (Apostolic Vicar of Puerto Princesa)

(2012-2023)

Fray Nestor Raras
Fray James Castelo
Fray Rellyric Delos Santos
Fray Ralph Laureen Ciceron

15

BIRTHDAY

Bro. Pedro Arienda, SAR (Manila Chapter)
Sis. Ma. Lisa Lorraine Atotubo, SAR (Talisay Chapter)
Sis. Caridad Camay, SAR (Laray Chapter)

DEATH ANNIVERSARY

+Bp. Gregorio Espiga, OAR, D.D.
+Sis. Thelma Calma, SAR (Miranila Chapter)
+Sis. Zenaida de la Rosa, SAR (Miranila Chapter)
+Sis. Irene Garcia, SAR (Cebu Chapter)
+Sis. Antonia Regudo, SAR (Cebu Chapter)

16

DIVINE MERCY SUNDAY

BIRTHDAY

Sr. Marissa Tepora, AR
Sr. Maria Veronica Mendez, AR
Bro. Edwin Ruiz, SAR (Antipolo Chapter) / Brother General of the Order
Sis. Bernardita Reales, SAR (Cebu Chapter)
Jonah Mare Lapasaran (AR- Postulant)

DEATH ANNIVERSARY

+Sis. Felicisima Tirona, SAR (Cavite Chapter)

17

MEETING OF THE GENERAL COUNCIL WITH THE PRIORS PROVINCIAL IN ROME
Inclusive dates: April 17-21, 2023

BIRTHDAY

Sis. Nenita Badana, SAR (Laray Chapter)
Sis. Anecita Oñez, SAR (Cebu Chapter)
Sis. Gerarda Belarmino, SAR (Cebu Chapter)

DEATH ANNIVERSARY

+Sis. Emiliana Carao, SAR (Cebu Chapter)
+Sis. Valentina Layos, SAR (Cebu Chapter)
+Sis. Corazon Layumas, SAR (San Carlos Chapter)

18

BIRTHDAY

Fray Amadeo Lucero
Sis. Yolanda Alea, SAR (Tondo Chapter)
Sis. Sonia Trani, SAR (Tondo Chapter)
Sis. Lilia Gomez, SAR (San Carlos Chapter)

19

PRAYER INTENTION: FOR THE SICK

BIRTHDAY

Sis. Esterlina Mahilum, SAR (Laray Chapter / Trial)

ANNIVERSARY OF PRESBYTERAL ORDINATION

(1992-2023)
Fray Emilio Edgardo QuilatanFray Antonio Limchaypo

(2009-2023)

Fray Arian Josef Ocheda
Fray Samuel Eyas

DEATH ANNIVERSARY

+Sr. Gregoria Ibarra, AR
+Sis. Agatona Labrada, SAR (Cebu Chapter)

20

BIRTHDAY

Sis. Norma Lacopia, SAR (Baguio Chapter)
Sis. Perfecta Beniga, SAR (Cebu Chapter)
Bro. Warlito Juganas, SAR (Baguio Chapter / Trial)

ANNIVERSARY OF PRESBYTERAL ORDINATION

(2003-2023)

Fray Glynn Ortega
Fray Albert Pellazar

DEATH ANNIVERSARY

+Sis. Leonarda Arnaiz, SAR (Cebu Chapter)
+Sis. Lorie Gargarita, SAR (Baguio Chapter)

21

BIRTHDAY

Sis. Remedios Omandac, SAR (Cebu Chapter)
Sis. Edna Paredes, SAR (Puerto Princesa Chapter)
Sis. Lolita Carbonell (Puerto Princesa Chapter)
Sis. Maricar Siu (Manila Chapter / Trial)

ANNIVERSARY OF SIMPLE PROFESSION

(1990-2023)

Fray Rouel Sia
Fray Joel Villaruel

DEATH ANNIVERSARY

+Fray Cirilo Durana
+Sis. Natividad Espino, SAR (Manila Chapter)

22

BIRTHDAY

Fray Persiuz Joseph Decena
Fray Helfrid Palmis (simply prof.)
Sis. Norma Comandante, SAR (Provincialate Chapter)
Alyssa Kate Alviola (RAY-Valencia)

23

THIRD SUNDAY OF EASTER

BIRTHDAY

Fray Jonathan Jamero
Sr. Marilou Delmoro, AR
Sis. Wilfreda Tuban, SAR (San Carlos Chapter)

ANNIVERSARY OF PRESBYTERAL ORDINATION

(2000-2023)

Fray Urbano Galanido
Fray Mark Rochelle Renacia
Fray Renie Villalino

DEATH ANNIVERSARY

+Bro. Cirilo Salas, SAR (Provincialate Chapter)
+Sis. Asteria Tan, SAR (Cebu Chapter)
+Sis. Magdalena Padilla, SAR (Cebu Chapter)

24

ANNIVERSARIES OF THE AR SISTERS' RELIGIOUS PROFESSION
Thanksgiving Mass Presider: Most Rev. Charles John Brown, D.D. (Papal Nuncio)
San Sebastian Basilica / 9:00 a.m.

BIRTHDAY

Fray Bob Cabanag
Fray Rafael Pecson
Sis. Fe Santos, SAR (Tondo Chapter)
Sis. Fidela Sabar, SAR (Cebu Chapter)
Sis. Fidela Loreto, SAR (Cebu Chapter)
Sis. Gloria Ramos, SAR (Cebu Chapter)
Sis. Elizabeth Pasague, SAR (Tondo Chapter)
Sis. Caridad Bantolinao, SAR (Tondo Chapter)
Kaye Anne Mendoza (RAY-Urbiztondo)

ANNIVERSARY OF SIMPLE PROFESSION

(1994-2023)

Fray Amado Emmanuel Bolilia
Fray Jonathan Caballero

(1999-2023)

Fray Romeo Ben Potencio

(2004-2023)

Fray Renier Alviola
Fray Bob Cabanag
Fray Arian Josef Ocheda
Fray Christopher Gaspar

25

VISIT OF PRIOR GENERAL TO SIERRA LEONE
Inclusive Dates: April 25-30, 2023

BIRTHDAY

Sr. Hermina Billate, AR
Sis. Lourdes Alburo, SAR (Cebu Chapter)
Sis. Evelyn Buar, SAR (Cebu Chapter)

ANNIVERSARY OF SIMPLE PROFESSION

(1987-2023)

Fray Cirilo Andan
Fray Leander Barrot
Fray Leopoldo Estioko
Fray Antonio Limchaypo
Fray Gaudencio Geronimo de Mesa, Jr.

(1992-2023)

Fray Ferdinand Fornilos
Fray Julius Marcos
Fray Cristopher Maspara
Fray Corvin Maturan
Fray Anthony Morillo
Fray Vicente Ramon Jr.

ANNIVERSARY OF PRESBYTERAL ORDINATION

(2014-2023)

Fray Hector Gonzales
Fray Jess Marco Sanchez

26

BIRTHDAY

Fray Raymund Alcedo
Sr. Constancia Reyes, AR
Sis. Felicely Estadilla, SAR (Manila Chapter)
Bro. Roel Dalojo, SAR (Puerto Princesa Chapter)

ANNIVERSARY OF SIMPLE PROFESSION

(1997-2023)

Fray Raymund Alcedo
Fray Louie Gabinete
Fray Jay Parilla
Fray Albert Pellazar
Fray Niño Cesar Ruiz
Fray Jerome Virtudazo

(2003-2023)

Fray Roy Baluarte
Fray Allan Rubett Cabatian
Fray Samuel Eyas
Fray Dominador Mercado, Jr.
Fray Allan Jacinto

(2014-2023)

Fray Monday Benjamine Edobor
Fray Andrie Pugate
Fray Jovy Gallego
Fray Jessriel Marcha
Fray Tomokatsu Yamaguchi
Fray Ifeanyichukwu Maximillian Omem

DEATH ANNIVERSARY

+Sr. Ma. Natividad de San Jose, AR
+Sis. Justiniana Samson, SAR (Cebu Chapter)
+Sis. Aurea Esmeña, SAR (Cebu Chapter)

27

BIRTHDAY

Sr. Lucille Encabo, AR
Sis. Milagros Bangit, SAR (Brooke's Point Chapter)
Ivy Ann Panergo (RAY-Urbiztondo)

ANNIVERSARY OF SIMPLE PROFESSION

(1996-2023)

Fray Jose Alden Alipin
Fray Don Besana
Fray James Bumangabang
Fray Arnel Diaz
Fray Rommel Rubia
Fray Edgar Tubio

(2002-2023)

Fray Roderick Deguit
Fray Ian Anthony Espartero
Fray Teodulo Hayahay
Fray Excel Saycon

(2013-2023)

Fray Kenneth Caligdong
Fray Keneth Pahamutang
Fray Paul Demillones
Fray Robin Ross Plata
Fray Neil Ryan Jarumay
Fray Jorr Rabacal
Fray Elpedio Sarita, Jr.

DEATH ANNIVERSARY

+Sis. Aleja Abellar, SAR (Cavite Chapter)

28

PRAYER INTENTION: FOR THE MISSIONS APOSTOLIC JOURNEY TO HUNGARY

DAY 1: ROME – BUDAPEST

8:10     Departure by airplane from Rome/Fiumicino International Airport to Budapest
10:00  Arrival at Budapest International Airport
10:00  Official Welcome
11:00  Welcome Ceremony in the square of "Sándor" Palace
11:30  Courtesy Visit to the President of the Republic in "Sándor" Palace
11:55  Meeting with the Prime minister
12:20  Meeting with the Authorities, Civil Society and the Diplomatic Corpsin the former Carmelite Monastery
17:00  Meeting with Bishops, Priests, Deacons, Consecrated Persons, Seminarians and Pastoral Workers in St. Stephen's Co-Cathedra

BIRTHDAY

Sr. Maria Lirio Guillermo, AR
Bro. Angelito Galosino, SAR (Tondo Chapter)
Sis. Ceres Alcantara, SAR (Manila Chapter)
Sis. Prudencia Fabros, SAR (San Carlos Chapter)
Sis. Gloria Quinte, SAR (Cebu Chapter)
Bryan Angelo Ferrer (RAY-Urbiztondo) Bryle Anthony Ferrer (RAY-Urbiztondo)

ANNIVERSARY OF SIMPLE PROFESSION

(2001-2023)

Fray Feliciano Campomanes Jr.
Fray Roland Cepe
Fray Henry Santiago
Fray Anthony Irineo
Fray Jonathan Jamero
Fray Russell Lapidez
Fray Virgilio Paredes Jr.
Fray Gideon Antolin Lagrimas

(2012-2023)

Fray Mark Saludes
Fray Roweno Eugenio Hamo

DEATH ANNIVERSARY

+Sis. Antonina Lopez, SAR (Cebu Chapter)
+Sis. Josefina Laboriante, SAR (Talisay Chapter)

29

APOSTOLIC JOURNEY TO HUNGARY

DAY 2:  BUDAPEST

08:45      Private visit to the Children of the "Blessed László Batthyány-Strattmann" Institute
10:15      Meeting with poor people and refugees in St. Elizabeth of Hungary Church
16:30      Meeting with young people in "Papp László Budapest Sportaréna"
18:00      Private meeting with Members of the Society of Jesus in the Apostolic Nunciature

BIRTHDAY

Fray Hector Gonzales
Sis. Gloria Heidi Bayona, SAR (Talisay Chapter)

ANNIVERSARY OF SIMPLE PROFESSION

(1989-2023)

Fray Emilio Jaruda Jr.

(1995-2023)

Fray Urbano Galanido
Fray Jaazeal Jakosalem
Fray Mark Rochelle Renacia
Fray Renie Villalino

(2006-2023)

Fray Persiuz Joseph Decena

ANNIVERSARY OF PRESBYTERAL ORDINATION

(1986-2023)

Most Rev. Gerardo Alminaza, D.D. (Diocese of San Carlos, Negros Occ.)

DEATH ANNIVERSARY

+Sr. Pilar de San Jose, AR

30

GOOD SHEPHERD SUNDAY

WORLD DAY OF PRAYER FOR VOCATIONS
Video Message of Pope Francis:
http://www.vatican.va/content/francesco/en/messages/pont-messages/2023/documents/20230120-videomessaggio-gmg-lisbona.html

APOSTOLIC JOURNEY TO HUNGARY

DAY 3: BUDAPEST – ROME

9:30     Holy Mass in Kossuth Lajos' Square
16:00  Meeting with the Academic and Cultural World at the Faculty of Information Technology and Bionics of the Catholic University "Péter Pázmány"
17:30  Farewell Ceremony at Budapest International Airport
18:00  Departure by airplane from Budapest International Airport to Rome
19:55  Arrival at Rome/Fiumicino International Airport

BIRTHDAY

Sr. Mavieve Joy Bernaldez, AR
Fray Jhoben Rodriguez (deacon)
Sis. Julieta Dawa, SAR (Laray Chapter)

ANNIVERSARY OF SIMPLE PROFESSION

(1988-2023)

Fray Paulino Romel Dacanay
Fray Ronel Gealon

(1993-2023)

Fray Jose Ernil Almayo
Fray Joel Alve
Fray Randolph Castulo Castillo Jr.
Fray Charlito Orobia

(2000-2023)

Fray Vincent Cadeliña
Fray Radni Caparas
Fray Dexter Palagtiosa

(2005-2023)

Fray Michael Catama
Fray William Cordero Jr.
Fray Kenneth Joseph Onda
Fray James Dexter Tanquis

(2011-2023)

Fray Nimrod Launio
Fray Rafael Pecson
Fray Jerik Troy Siozon
Fray John Paul Tanquis
Fray Jayferson Baldelovar
Fray Leo Neil Bullos
Fray Sir Michael Dineros
Fray John Zachary Haguisan