BOT MEETING – SSC-R MANILA
Venue: SSC-R Manila / 9:00 AM
USJ-R BALAMBAN CAMPUS SCHOOL OPENING (Elementary)
BIRTHDAY:
Most Rev. Antonio Tobias (Diocese of Novaliches)
Mo. Lucena Antipala, AR (General Superior of the CARS)
Sr. Antonia Pono, AR
ANNIVERSARY OF SOLEMN PROFESSION (Religious Brother):
(1998-2019)
Fray Jaazeal Jakosalem
DEATH ANNIVERSARY
Sr. Fe de la Sgda. Familia, AR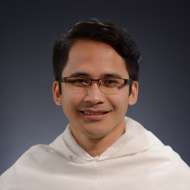 Fray Robin Ross Plata, OAR
Priest/Religious of the Order of Augustinian Recollects in the Province of St. Ezekiel Moreno.
S
M
Tu
W
Th
F
S
1

DAY OF THE RELIGIOUS BROTHERS ENCOUNTERS IN FORMATION Via Zoom Conferencing
Inclusive Dates: May 1-15, 2023 (Attention: Friars assigned in the seminaries and vocation promoters)

BIRTHDAY

Sis. Evelyn Leongas, SAR (Antipolo Chapter)

ANNIVERSARY OF SIMPLE PROFESSION

(2010-2023)
Fray Mark Ryan Prado

DEATH ANNIVERSARY

+Sis. Mamerta Filipino, SAR (Cebu Chapter)

2

BIRTHDAY

Sis. Monica Legaspi, SAR (Cebu Chapter)
Sis. Teresita Castro, SAR (Urbiztondo Chapter)

ANNIVERSARY OF SIMPLE PROFESSION

(2009-2023)
Fray Jose Prudencio Castillo
Fray Hector Gonzales
Fray Giovanni Gil Magbojos
Fray Alexus Mansueto
Fray Joseph Cyprian Panaligan
Fray Jess Marco Sanchez

(2015-2023)

Fray Virgilio Calalang, Jr.
Fray Julius James Tinapao
Fray Cristito Rey Tepace

DEATH ANNIVERSARY

+Sr. Margarita Ponce, AR
+Sis. Eulalia Kabajar, SAR (Cebu Chapter)

3

PART 2 (COLLOQUIA ON OAR CHARISM) via Zoom Conferencing / Sponsored by REAP

BIRTHDAY

Fray Roland Cepe
Fray Invenzor Melgazo
Sr. Myrna Gimena, AR
Sis. Alejandra Arnaiz, SAR (Cebu Chapter)
Sis. Jovencia Savilla, SAR (Cebu Chapter)
Bro. Samuel Pascua, SAR (Cebu Chapter)

DEATH ANNIVERSARY

+Sr. Ma. Felicitas Lucinario, AR
+Sis. Lourdes Tupas, SAR (Provincialate Chapter)

4

PRAYER INTENTION: FOR VOCATIONS

BIRTHDAY

Sis. Elvira Ignacio, SAR (Provincialate Chapter)
Sis. Lydia Rivera, SAR (Tondo Chapter)
Sis. Jasmin Parreño, SAR (Bacolod Chapter)

ANNIVERSARY OF SIMPLE PROFESSION

(1991-2023)
Fray Sixto Bitangjol
Fray Reynaldo Jaranilla
Fray Antonio Zabala, Jr.

(2008-2023)
Fray Ken Oliver Lao

DEATH ANNIVERSARY

+Sis. Maria Abellanosa, SAR (Cebu Chapter)
+Bro. Remedio Alugar, SAR (Cebu Chapter)

5

BIRTHDAY

Br. Don Carlos Fernandez (postulant)
Sr. Araceli de Vera, AR
Sis. Dalia Santos, SAR (Tondo Chapter)
Sis. Myrna Montejo, SAR (Cebu Chapter)
Bro. Danielito David Diesta, SAR (Manila Chapter)
Ronald Capulong (RAY-Urbiztondo)

6

BIRTHDAY

Sis. Bendicta Rodriguez, SAR (Cebu Chapter)
Sis. Ma. Libbie Badenas (Brooke's Point Chapter)

DEATH ANNIVERSARY

+Sr. Angustias del Divino Amor, AR

7

5TH SUNDAY OF EASTER

BIRTHDAY

Fray Leopoldo Estioko
Bro. Elmar Malvar, SAR (Manila Chapter)
Sis. Julieta Liagao, SAR (Baguio Chapter)
Sis. Urbana Panit, SAR (Cebu Chapter)
Nathaniel Jade Riego (RAY-Cavite)
Lourdes Isabella Corpuz (RAY-Cebu)

8

PRIOR GENERAL'S FRATERNAL VISIT TO PANAMA
Inclusive Dates: May 8-23

BIRTHDAY

Most Rev. Reynaldo Evangelista, D.D. (Diocese of Imus)
Fray Dionisio Cachero
Bro. Wilson Sy, SAR (Baguio Chapter)
Sis. Victoria Baluran, SAR (Miranila Chapter)
Sis. Erlinda Reyes, SAR (Tondo Chapter)
Sis. Gloria Arroyo, SAR (Manila Chapter)
Sis. Fe Violeta Taring, SAR (Valencia Chapter)

DEATH ANNIVERSARY

+Bro. Norberto Vingson, SAR (Talisay Chapter)

9

BIRTHDAY

Sis. Teresita Caballero, SAR (Baguio Chapter)
Sis. Alain Gallego, SAR (Cebu Chapter)
Sis. Gina Fernandez, SAR (Cebu Chapter)
Kenneleen Slam Alvarado (RAY-Talisay)

DEATH ANNIVERSARY

+Bro. Fortunato de la Rosa, SAR (Miranila Chapter)
+Bro. Alfredo Panelo, SAR (Baguio Chapter)
+Sis. Isabel Ursal, SAR (Cebu Chapter)

10

May 10, 2023-May 11, 2023

BIRTHDAY

Sr. Ma. Elisa Cañete, AR

DEATH ANNIVERSARY

+Bro. Rodolfo Dayag, SAR (Manila Chapter)
+Sis. Andrea Sonsona, SAR (Cebu Chapter)

11

BIRTHDAY

Sis. Sylvia Selda, SAR (Miranila Chapter)
Sis. Lonie Silang, SAR (Manila Chapter)
Sis. Soledad Pacita Requiena, SAR (Cebu Chapter)

DEATH ANNIVERSARY

+Sr. Ma. Restituta Torres, AR
+Sis. Emerencia Espeña, SAR (Manila Chapter)
+Sis. Letecia Alemania, SAR (Manila Chapter)
+Sis. Luz Kilayko, SAR (Talisay Chapter)

12

417TH ANNIVERSARY OF THE ARRIVAL OF PIONEER RECOLLECTS IN THE PHILIPPINES (1606-2023)

BIRTHDAY

Fray Joseph Granada
Sis. Lilibeth Layumas, SAR (San Carlos Chapter)
Sis. Josefina Lanase, SAR (Talisay Chapter)
Sis. Erlinda Blancia, SAR (Talisay Chapter)
Sis. Loreta De Castro, SAR (Cebu Chapter)
Lido Cerna (RAY-Miranila)

ANNIVERSARY OF SIMPLE PROFESSION

(2007-2023)

Fray James Castelo
Fray Ralph Laureen Ciceron
Fray Invenzor Melgazo
Fray Nestor Raras
Fray Rellyric Delos Santos

DEATH ANNIVERSARY

+Sr. Eduviges de la Virgen del Carmen, AR
+Sr. Amanda de la Virgen del Carmen, AR
+Sr. Paz Reandelar, AR
+Bro. Manuel Magalona, SAR (Manila Chapter)

13

8TH FOUNDING ANNIVERSARY (2015-2023) OF RECOLETOS DE TAMBO COMMUNITY

PRESBYTERAL ORDINATION OF FR. ROBERTO CARLOS ALVARADO RAMÍREZ, OAR
(Province of San Nicolas de Tolentino)

EPISCOPAL ORDINATION OF MOST REV. BOB JOHN KOROMA, D.D.
(new Bishop of Makeni, Sierra Leone)

BIRTHDAY

Fray Jayferson Baldelovar
Sr. Ma. Gracelda Bendoval, AR
Sr. Loraine Lechago, OAR (Bacolod Monastery)

DEATH ANNIVERSARY

+Sis. Aurora Sison, SAR (Miranila Chapter)
+Sis. Lucrecia de la Cerna, SAR (Cebu Chapter)

14

6TH SUNDAY OF EASTER

INSTALLATION OF MOST REV. BOB JOHN KOROMA AS BISHOP OF THE DIOCESE OF MAKENI (Sierra Leone)

BIRTHDAY

Sis. Lina Guevara, SAR (Antipolo Chapter)

DEATH ANNIVERSARY

+Sr. Nicolasa del Espiritu Santo, AR
+Sr. Escolastica Calsado, AR
+Sr. Natalia Paunil, AR
+Mo. Ma. Bibiana Vendiola, AR
+Sis. Bonifacia Ancajas, SAR (Cebu Chapter)

15

PATRONAL FIESTA – SAN ISIDRO LABRADOR PARISH, CASIAN ISLAND, TAYTAY, PALAWAN

BIRTHDAY

Bro. Isidore Vincent Adolfo, SAR (Bacolod Chapter)
Sis. Mildred Mutia, SAR (Brooke's Point Chapter)
Sis. Corazon Treyes, SAR (Talisay Chapter)
Ma. Señora Agbuya (RAY-Urbiztondo)

DEATH ANNIVERSARY

+Sr. Gertrudes del Espiritu Santo, AR
+Sis. Remedios Querubin, SAR (Manila Chapter)
+Sis. Belen Rigonan, SAR (Manila Chapter)
+Sis. Rosario Amores, SAR (Cebu Chapter)
+Sis. Concordia Dalugdugan, SAR (Antipolo Chapter)

16

14TH FOUNDING ANNIVERSARY (2009-2023) OF RECOLETOS DE CASIAN COMMUNITY

BIRTHDAY

Sis. Marilou Labrador, SAR (San Carlos Chapter)

DEATH ANNIVERSARY

+Sr. Ma. Gracia Pil, AR
+Sis. Ma. Aurora Hong, SAR (Provincialate Chapter)

17

BIRTHDAY

Sr. Trezsia Agpaoa, AR
Sis. Glenda Arañez, SAR (San Carlos Chapter)
Sis. Margarita Parro (Miranila Chapter)
Mark Lorenzo Negre (RAY-Talisay)

DEATH ANNIVERSARY

+Sr. Lucina Cabili, AR
+Sis. Gliceria Enriquez, SAR (Cebu Chapter)
+Sis. Clarita Matanoza, SAR (Cebu Chapter)

18

BIRTHDAY

Sis. Precilla Loor, SAR (Cavite Chapter)
Sis. Erlinda Mababangloob, SAR (Tondo Chapter)
Sis. Mildred Carlos, SAR (Inagawan Chapter)
Ella Jabagat (RAY-Talisay)
Rose Ann Dag-um (RAY-Provincialate)

DEATH ANNIVERSARY

+Sr. Prudencia Martinez, AR

19

PRAYER INTENTION: FOR THE SICK

BIRTHDAY

Br. Nigel Cabigon (aspirant)
Sr. Ma. Cecilia Bongcawel, AR
Bro. Sergio Javillo, SAR (Miranila Chapter)
Sis. Lolita Caabay, SAR (Brooke's Point Chapter)
En Sueno (RAY-Miranila)

DEATH ANNIVERSARY

+Sr. Paula de la Purisima Concepcion, AR
+Sis. Juliet Tano, SAR (Valencia Chapter)

20

BIRTHDAY

Fray Don Besana
Sis. Evelyn Abutin, SAR (Miranila Chapter)

DEATH ANNIVERSARY

+Sr. Dolores Cañeda, AR
+Sis. Andrea Rabillas, SAR (Cebu Chapter)

21

ASCENSION

FIESTA – OUR LADY OF PEACE AND GOOD VOYAGE PARISH, TONDO

BIRTHDAY

Br. Christian Joseph Codilla (aspirant)
Sr. Victoria Sandiego, AR
Sr. Sulpicia Geronimo, AR Sr. Cynthia Camuta, AR
Sis. Virginia Cosca, SAR (Manila Chapter)
Sis. Vicenta Abanggan, SAR (Cebu Chapter)
Mary Ann Cayabyab (RAY-Urbiztondo)

DEATH ANNIVERSARY

+Bro. Francisco Pacabis, SAR (Laray Chapter)
+Sis. Celerina Velarde, SAR (Cebu Chapter)

22

SECTION FOR VOCATIONS MINISTRY SUMMER WORKSHOP FOR LVPs
Inclusive Dates: May 22-23
Venue: University of Negros-Occidental, Bacolod City

BIRTHDAY

Br. Alvin Laserna Jr. (postulant)
Sr. Ma. Emy Catalonia, OAR
Sr. Ma. Quiteria Ragundiaz, OAR
Sis. Encarnacion Campomanes, SAR (Cebu Chapter)

DEATH ANNIVERSARY

+Sis. Potenciana Gomez, SAR (Cebu Chapter)
+Sis. Estela Taburada, SAR (Manila Chapter)

23

PRIOR GENERAL'S FRATERNAL VISIT TO CUBA
Inclusive dates: May 23-30

BIRTHDAY

Bro. Antonio Diesta, SAR (Manila Chapter)
Sis. Desideria Quinto, SAR (Cavite Chapter)
Sis. Epetecia Tonggoy, SAR (Cebu Chapter)
Sis. Alita Garcia, SAR (Miranila Chapter)
Sis. Carmelina Villasor, SAR (San Carlos Chapter)
Sis. Anna Cristina Sta. Marina, SAR (Manila Chapter)
Sis. Marites Regala (Miranila Chapter)
Sis. Elizabeth Guzman, SAR (Antipolo Chapter)
Bro. Fernando Antonio Francisco, SAR (Miranila Chapter / Trial)

DEATH ANNIVERSARY

+Sr. Caridad de la Virgen del Rosario, AR
+Sis. Eva Sy, SAR (Cebu Chapter)

24

DAY OF PRAYER FOR THE CHURCH IN CHINA USG (UNION OF SUPERIORS GENERAL) ASSEMBLY
Rome / May 24-26

BIRTHDAY

Sr. Justina de Leon, AR
Sr. Vicenta Climacosa, AR
Bro. Jose Ely Honrado, SAR (Provincialate Chapter)
Christine Salabsab (RAY-Laray)

ANNIVERSARY OF SIMPLE PROFESSION

(1986-2023)
Fray Eduardo Celiz, Jr.
Fray Emilio Edgardo Quilatan

DEATH ANNIVERSARY

+Sis. Dulcessima Arellano, SAR (Cebu Chapter)

25

61st ANNIVERSARY OF UNO-R, BACOLOD

38th FOUNDING ANNIVERSARY (1985-2023)
OF THE RECOLETOS DE MIRANILA COMMUNITY

BIRTHDAY

Sr. Ma. Nicholasa Sabado, AR
Sr. Christine Gay Peñarejo, AR
Sis. Milagros Santos, SAR (Urbiztondo Chapter)
Sis. Annabella Buhayan, SAR (Laray Chapter / Trial)
Ella Aiza Jabagat (RAY-Talisay)

DEATH ANNIVERSARY

+Sr. Ma. Auxiliadora Somosot, AR
+Sis. Virginia Auman, SAR (San Carlos Chapter)

26

BIRTHDAY

Sr. Avelina Tatel, AR
Sis. Leah Espacio, SAR (Talisay Chapter)

DEATH ANNIVERSARY

+Sr. Angustias Librea, AR
+Bro. Norberto Tancino, SAR (Cebu Chapter)
+Sis. Camila Puyat, SAR (Cebu Chapter)
+Sis. Dolores Nipales, SAR (Talisay Chapter)

27

BIRTHDAY

Sr. Alfreda Lobitaña, AR
Sis. Menchie Bautista, SAR (Manila Chapter)
Sis. Corazon Miranda, SAR (Cavite Chapter)
Sis. Erlinda de Guzman, SAR (Tondo Chapter)
Sis. Milagros Comahig, SAR (Cebu Chapter)
Sis. Jocelyn Nengasca, SAR (Manila Chapter)
Sis. Julita Asubar, SAR (Cebu Chapter)
Sis. Maila de Rivera (Baguio Chapter)

DEATH ANNIVERSARY

+Sis. Albina Panelo, SAR (Baguio Chapter)

28

PENTECOST

57th WORLD DAY OF SOCIAL COMMUNICATIONS Theme: Speak with the heart 'The truth in love' (Eph 4:15)

PRAYER INTENTION: FOR THE MISSIONS WORLD DAY OF HUNGER

CARES, BAGUIO: TRANSITIO ET FORMATIO / COMMENCEMENT EXERCISES
2:00 PM


BIRTHDAY

Sr. Emilia Buenaseda, AR
Sis. Delia Española, SAR (Provincialate Chapter)
Sis. Jean Blanco, SAR (San Carlos Chapter)

DEATH ANNIVERSARY

+Sr. Ma. Carmen Bolaños, AR
+Sis. Esmeralda Degamo, SAR (Cebu Chapter)

29

BIRTHDAY

Sr. Ma. Salome Paderogo, AR
Sis. Elsa Claver, SAR (Talisay Chapter)

DEATH ANNIVERSARY

+Sr. Ma. Leontina Mira, AR

30

BIRTHDAY

Fray Cristituto Rey Tepace
Sis. Josefina Parentela, SAR (Manila Chapter)

DEATH ANNIVERSARY

+Sr. Teresita Salada, AR

31

FEAST OF THE VISITATION OF THE BLESSED VIRGIN MARY

PATRONAL FIESTA OF OUR LADY OF THE VISITATION PARISH
(Pasibi East, Urbiztondo, Pangasinan) Fiesta Mass: 5:00 p.m.
Presider & Homilist: Most Rev. Socrates Villegas, D.D.

Other Activities:

8:00 a.m.: First Communion
9:00 a.m.: Sport Fest: Basketball and Volleyball (Recoletos Friars vs Lingayen-Dagupan Clergy; OAR Seminarians vs Parish Youth)
4:00 p.m.: Procession of Sagalas
7:00 p.m.: Street dancing

BIRTHDAY

Br. Nestor Lloren Jr. (postulant)
Sis. Priscilla Salazar, SAR (Provincialate Chapter)

DEATH ANNIVERSARY

+Bro. Almario de la Cerna, SAR (Cebu Chapter)