Philippine's OAR LVPs Convened for Vocation Ministry Updating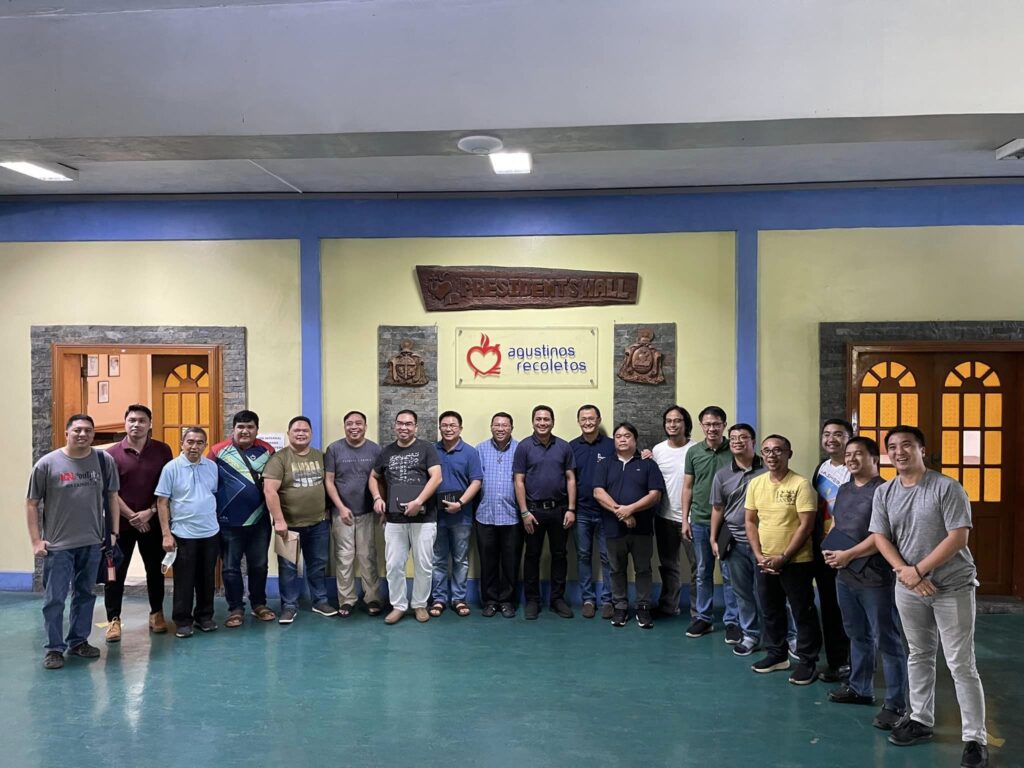 Seventeen Local Vocation Promoters (LVPs) from various Augustinian Recollect communities all-over the Philippines gathered at the University of Negros Occidental–Recoletos, Bacolod City, beginning May 23, 2023, for a two-day seminar-workshop on Vocation Ministry.
The first day of the conference program commenced with the praying of the Lauds at six o'clock. The Eucharistic Celebration followed. Fray Gideon Antolin Lagrimas, OAR, served as the main celebrant and homilist. In his reflection, he accentuated on the current threats and challenges to vocation especially among most of the youth, pointing out two major problems—abject economic situation and the rising trend of relativistic individualism. However, in the midst of a seemingly uncertain future, he emphasized on the reliability of Christ's promise, "If you abide in me, and my words abide in you, ask for whatever you wish, and it will be done for you" (John 15:7).
The conference proper began at eight-thirty. Fray Amadeo Lucero, OAR, UNO-R's Local Prior, welcomed the participants, telling them, "…we are blessed by your presence…" Likewise, Fray Allan Jacinto, OAR, the Head of the Section for Vocation Ministry, delivered the opening remarks. Then the talk and workshop proper ensued. Rev. Fr. Jayson David, SDB, facilitated it. He elucidated matters on Vocation Ministry and Vocation Culture, Best Practices and the Youth of Today, and Vocation Accompaniment and Discernment, all presented in three succeeding sessions assigned throughout the day. After an in-depth discussion and queries between the speaker and the participants, the first day concluded by past four in the afternoon.
On the second day, fifteen of the participants went to St. Ezekiel Moreno Monastery, Bacolod City, where they offered the morning prayer, celebrated the Holy Eucharist with Fray Kenneth Joseph Onda, OAR, as the main celebrant, and visited the OAR Nuns there. Upon their return at their conference's venue by nine-thirty, Fray Kenneth Joseph, OAR, presented to the body the OAR Vocation Itinerary. By eleven o'clock, Fray Allan, OAR, brought before the participants the mission statement of the Section for Vocation which proffers the office's plans and strategies regarding the Vocation Ministry, after which, the participants grouped themselves according to their regional division to discuss and set schedules and action plans as the said statement prescribes.
After the seminar-workshop, Fray Kenneth Joseph, OAR, the Vicar of the Province, and the Chairman of the Secretariat of Vocations and Youth expressed his gratitude to the participants and the organizing team.
The Province of St. Ezekiel Moreno's Vocation Ministry, having its methods realigned and vigor renewed, is now set to venture again into its mission.