REAP LAMP 38 Meeting of Schools' Point Persons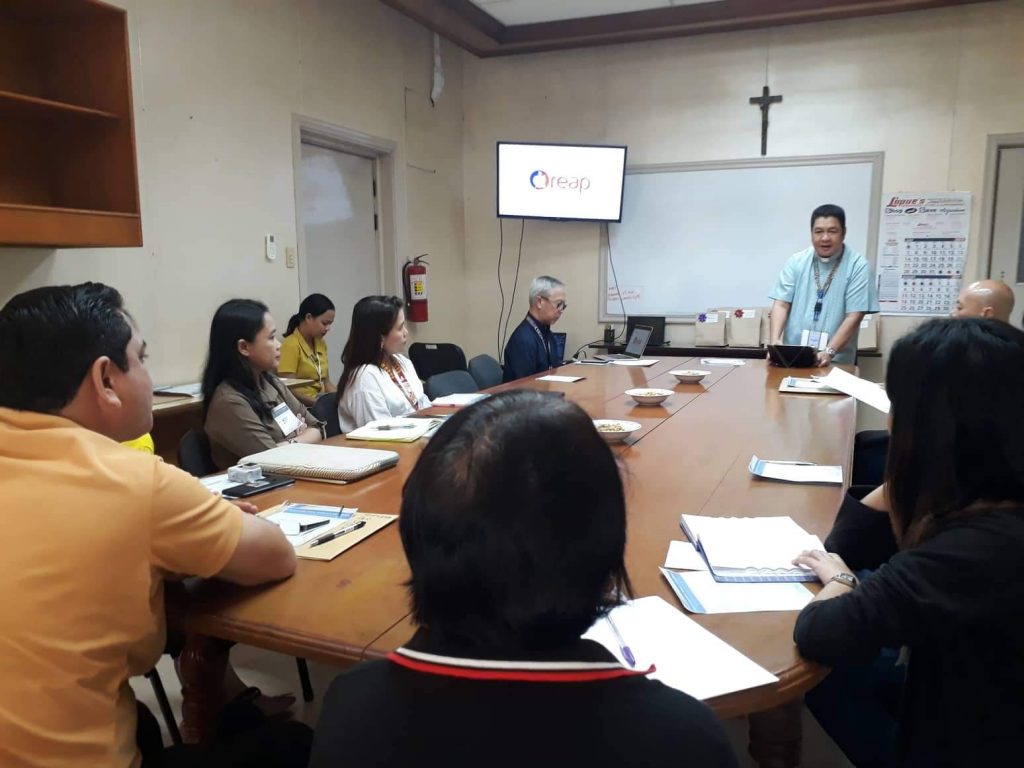 Bacolod City, NEGROS OCCIDENTAL–In response to the call of Recollect Eduational Apostolate in the Philippines (REAP) Life and Mission Project 38 Committee, which is tasked to Publicize the social commitments of the Order, establish volunteer groups, encourage solidarity initiatives and increase ecological awareness. (cf. LAMP OAR, D.13), Recoletos School's point persons for Outreach and Community Development was held at the University of Negros Occidental-Recoletos last August 13, 2019.
15 representatives from different schools participated in the said meeting, with the Directors and Officers-in-charge reporting their respective schools Outreach Program and the initiatives that they introduced to the community in line with volunteerism, ecological awareness and solidarity activities.
The chairman of the Committee, Fray Anthony A. Morillo, OAR, welcomed the participants while Fray William Emilito C. Villaflor, OAR, REAP President, gave an orientation on the role of the committee and that of ARCORES to set the pace prior to the reporting of the different schools representatives. In conclusion, the committee chair presented the recommendations and challenged everyone to come up with a Commitment Pledge which will summarize all that has been discussed. Fray Vicente Ramon, OAR, member of the committee, thanked all the participants for their active contribution to the meeting in his closing remarks.
The participants are the following: Mary Grace Depalubos (SSC-R Manila), Salvador Quitos (SSCR- Canlubang) Fray Rouel Sia, OAR (USJR), Maryleh Concepcion (USJR-Balamban), Renante Parallon (SPA,Valencia), June Siano (SPA-R, Caidiocan), Fray Vicente Ramon, OAR and Ma. Nita Bolo (CST-R), Eurylyn Celestial, Francis Stephen Javier, Jehda Hulampong, Anna Mae Gajete and Fray Anthony Morillo, OAR (CSNT-R), Maribel Gonzales and Ma. Joy Dela Cruz (UNO-R).