Recoletos de Provincialate observes OAR Year of Holiness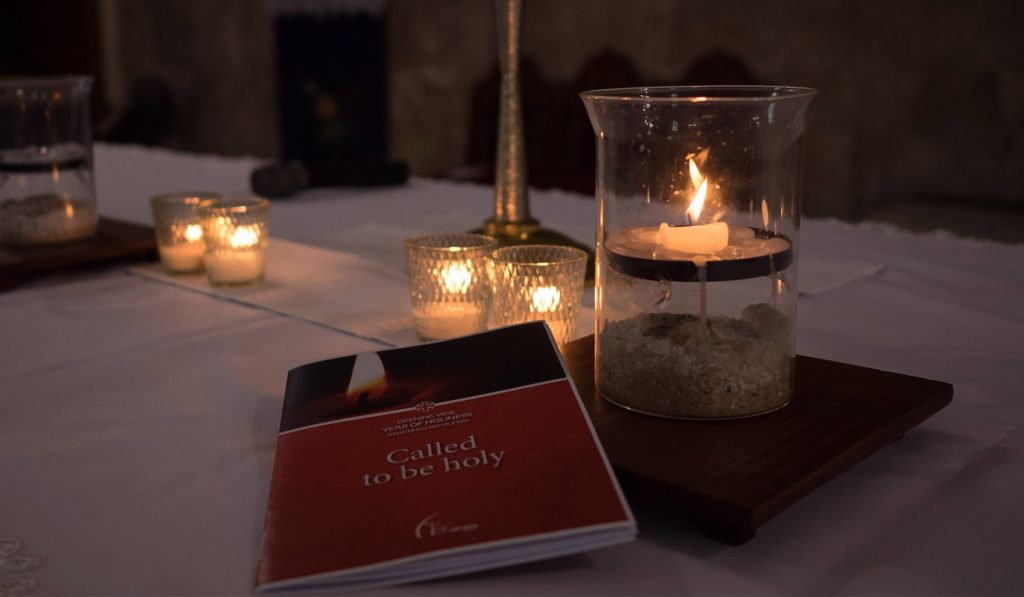 PROVINCIAL CURIA—In the spirit of collective spiritual preparation for the opening of the Augustinian Recollect "Year of Holiness" on March 5, first Sunday of Lent, the community of Recoletos de Provincialate modified the liturgical guide sent by the General Secretariat of Spirituality and Formation.
At 8AM in the morning of March 4 (today), the friars of the central house convent, together with the members of the Secular Augustinian Recollect Fraternity-Provincialate Chapter, gathered at the San Nicolas de Tolentino Parish church for a holy hour. Some of the prayers and reading materials were adapted to the anticipated celebration which, according to the instruction, should have been done in the evening.
Fray Amado Emmanuel Bolilia, President of the Provincial Secretariat of Spirituality and Liturgy, clarified that this recourse to the modified schedule was a compromise since a much earlier commitment regarding the evening celebration of Fray Buñao's birthday bash in San Sebastian Manila was already made prior to the arrival of this protocol from the General Curia.
The Provincialate community members have decided to attend the birthday tribute to the so-called "The Last of the Mohicans" referring to Fray Buñao as the last Recollect Director of the San Miguel Corporation.
As of this writing, Fray Bolilia is trying to negotiate with San Sebastian community the possibility of integrating in the long program the "opening vigil guide" which includes a lucernarium, vespers, etc.
In reference this vigil rite, Fray Miguel Miró, prior general, in his letter addressed to the brothers, urged everyone "to give thanks to the Lord for the gift of being Augustinian Recollects and for the mission entrusted to us daily in the service of the Church."
The OAR Year of Holiness will run from March 5 to November 13, 2017 (Feast of all Saints of the Order).