Reflection: 6th Sunday of Easter, Cycle A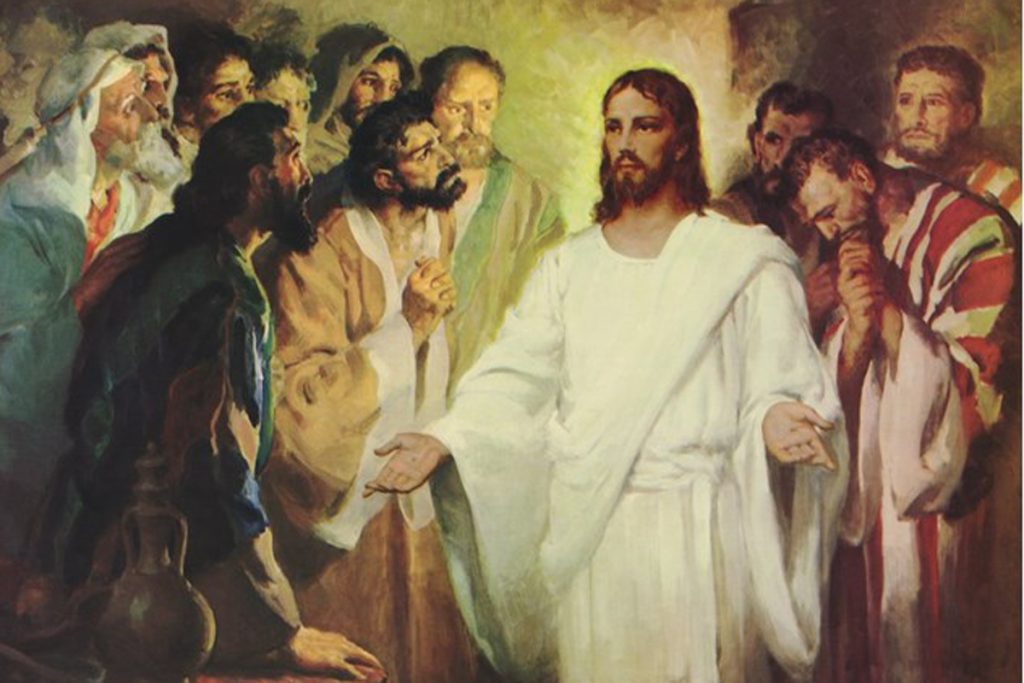 Acts 8:5-8, 14-17; 1 Pt. 3:15-18; Jn 14:15-21
The Gospel today is part of the Last Supper discourse as presented by John. The first to remember for all disciples of Jesus is what was already inculcated in Dt 11:1 "Love the Lord your God, therefore, and always heed his charge, his statutes, decrees and commandments." John puts it succinctly: "If you love me, you will keep my commandments." From this statement, every baptized Catholic should be able to reason for himself: if I disobey God's commandments left and right, then I cannot be rightfully claim that I love Jesus, nor should I claim that I am a good Catholic. Do I cling to Feng Shui or Anting-anting? Do I really love my Mom and Dad? Do I practice sexcapades or adulterous flings? Do I easily hurt others by my words or actions? Do I accuse others falsely or spread fake news about them? Do I deprive some one of his hard earned wages? All these acts hurt God and neighbor and disturbs peaceful existence. Obeying God's commandments and practicing the Beatitudes would show my love for God and neighbor; it would mean following and imitating Jesus.
To facilitate our following of Jesus, he sends us the Holy Spirit from the Father to be with us always. When the Holy Spirit dwells in us, he also prepares a dwelling in us for the Father and the Son; the three Divine Persons are in us as well. Read slowly and repeatedly this passage and feel the presence of the Divine Persons in you. Jesus is in the Father, I am in Jesus and Jesus is in me by the Holy Spirit dwelling in me. In Jesus' own words: "On that day you will realize that I am in my Father and you are in me and I in you." Catholic Christian, do you realize the mystery that is in you? When you were baptized you became a child of God; when you were confirmed you received the Holy Spirit and his gifts in a special way; when you receive Holy Communion you receive Jesus Body and Blood, Soul and Divinity. You should experience heaven while on earth if only you exercise the eyes of faith. It is all told us by Jesus in this Last Supper discourse (Jn 14). The more intimate we become with the Holy Spirit, the more intimate we should grow with Jesus and the Father.
We can now look at the first reading from the Acts of the Apostles. The Holy Spirit was working with the deacon Philip in Samaria and caused the many miracles by his hands; demons were driven out and the paralyzed and cripples walked. Many asked for baptism. Then Peter and John came to lay hands on them so they could receive the Holy Spirit in confirmation. Here the two sacraments, Baptism and Confirmation, are made clear to us. In ancient cathedrals, baptism was done in the baptistery outside the church, then the newly baptized, accompanied by his/her sponsors (Ninong and Ninang), walked to the cathedral door where he/she was anointed for confirmation, and finally, he/she is ushered into the church to attend his/her first Mass and receive Holy Communion. These three: Baptism, Confirmation and Holy Eucharist, were and are still called the Sacraments of Initiation. Right from the beginning, the new Catholic Christian experiences the indwelling of the Blessed Trinity. Christian, meditate on your dignity as child of God! You, body and soul, are a Temple of God! The blessed Trinity –Father, Son and Holy Spirit- dwells in you!
[Reflecting on this spiritual reality, you, battering husband, what are you doing to the temple of God in your wife? Heavy handed father, when you beat your son or daughter? You. foul mouth, when you say all insults and degrading words to someone? You, trigger happy person, when you shoot students in school? (You can multiply cases.) You are not hurting only bodies, but temples of God! That is why the commandment is only "Love one another as I have loved you."]