Sunday Reflection: 18th Sunday in Ordinary Time, Cycle B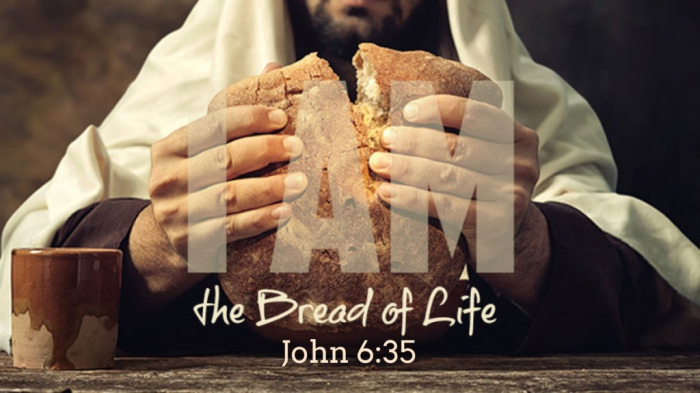 1st Reading      Exodus 16:2-4, 12-15
2nd Reading     Ephesians 4:17, 20-24
Gospel             John 6:24-35
Where is does our experience of God bring us to?
The people of Israel in the Old Testament, grumbled against Moses for lack of food. This grumbling is not directed to Moses alone, but ultimately to God who called them through Moses. Their bodily needs made them forget what God has done for them from Egypt to Sinai. The wonders God has done for them seems so little for them to think that God can provide them food in a way that looks impossible judging from the perspective of their experience.
In our Gospel this Sunday, same is true. They wanted Jesus to show a sign for them to believe that He is the One that God has sent. They forgot already the healings and the feeding that Jesus did. Jesus challenges them to go beyond their bodily needs, making them look for food that does not perish and that endures for eternal life. This is what He will give to those that seek it. So Jesus reminds them of the Manna in the desert that their ancestors ate, that this Manna did not come from Moses himself but from God. Likewise, the food that Jesus wants to give them, the food that does not perish, comes from God, who is Himself. Jesus tells them, "I am the bread of life; whoever comes to me will never hunger, and whoever believes in me will never thirst."
These stories of humans experiencing the divine in a way that is mysterious remind us of God's presence and love. He is not a God who does not care, much more a cruel one. The God who gave food to those in the desert is the same God who provided food to the five thousand men. Jesus, the new Moses, leads us all to see that God continues to show His providential love to us in various ways that may seem to be simple and ordinary. What is asked of us is to have faith and trust in Him; not the intellectual faith, but a faith that goes beyond ordinary experience, that is to say a faith always ready to follow even in the midst of pain and suffering. This is the challenge that is given to us in our time. The experience of this pandemic clouded our minds and hearts that we cannot see or experience the presence of God who is love. Have we also forgotten the actions of God in the past? Where is our present experiences leading us to? Is God still with us, based on our experiences?
May the words of St. Paul remind us, in our 2nd Reading, "Brothers and sisters: I declare and testify in the Lord that you must no longer live as the Gentiles do… you should put away the old self of your former way of life, corrupted through deceitful desires, and be renewed in the spirit of your minds, and put on the new self, created in God's way in righteousness and holiness of truth." May our experience of God lead us to a deeper relationship with God in Jesus our Lord. May we be always grateful for all the things that God has given us.