The secret of a happy and joyful Christmas (Midnight Mass)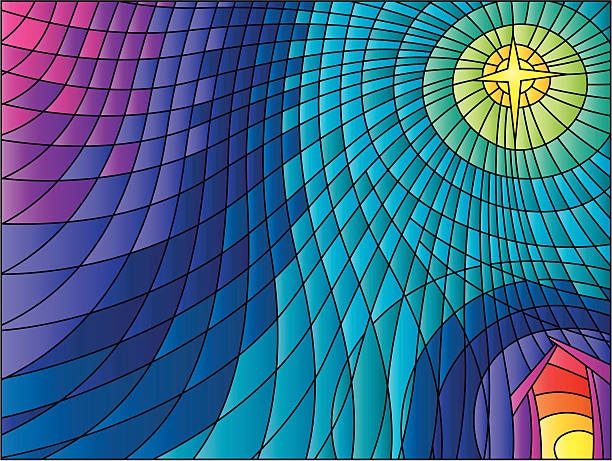 Christmas has lost its original meaning for many people. Hopefully we can go beyond the superficial celebration of Christmas and instead focus on Jesus, love and giving.
I once watched a pantomime performed by children. In that presentation, Sta. Claus was shot and killed. This was not received well by the audience and the director was harshly criticized. But someone said, "I agreed with the mime, the meaning of Christmas has been misunderstood, ignored, tolerated and abused." Misunderstood: Santa Claus and the Christmas tree became substitutes for the real liturgy of the birth of Jesus. Many feel Christmas is complete if there are Christmas decorations, gifts, or new dress, or food on the table.
Ignored: Some avoid Christmas, they feel it is just buying things and they don't have the money to use for. Christmas, they feel is only for the rich who can go to malls to splurge on luxuries.
Tolerated: People sometimes hesitate to visit the folks in the provinces. Will the time and expense be worth it? Should they go to Church? Should they exchange gifts? Should they wake up early for the Simbang Gabi? Then they decide to do them all, fearing others will say they are not Christians.
Abused: "Lord, salamat, Christmas na naman, may 13th month pay, bonus, regalo, parties, bakasyon…." ito ang mahalaga sa Christmas".
We see very clearly the loss of the original and only meaning of Christmas. What then is the original and only meaning of Christmas? We celebrate the birth of child born more than 2,000 years ago. He was the only Son, born of the Blessed Virgin Mary in a manger, in abject poverty. He was born a Jewish child in order to grow and proclaim the Kingdom and to die on the cross to save mankind. Christmas is not only seeing the manger with the newly born child. Christmas is transcending this sight. It is looking and reflecting the oblation of this Son on the cross with deep sense of love and gratitude. During Christmas, we must celebrate "birth" and "new life."
Man's obstinacy wore down our world. Christians are called to renew this old, tired and materialistic world. We are called to heal the wounded and pale Christian way of life and take it away from greed and indifference.
Our life has been too materialistic- parties, fancy dresses accessories, junk food, shopping, vacation, new cars, etc. Do we still proclaim today "Glory to God in the highest?" Are our Christmas celebrations bear Joy, Hope and Peace?
Do we place at the center of the celebration Christ who is the real source of Joy Hope and Peace? Can we put "Christ back into Christmas?"
Together as a family at Christmas. Why do we gather together during Christmas? Is it to eat much and drink much? NO! Gathering as a family has a religious dimension. God is active and alive in a family. We are God's gifts for each other. God has given much, nourished us much in the celebration of the Holy Eucharist. We celebrate together, as a family, in order to become better persons and better Christians. In the family of Jesus, Mary and Joseph there were also tension, but they supported each other in the ups and downs of life to find joy, hope and peace. They prayed together. The family is very important to each one of us, as we celebrate Christmas.
How about the giving of gifts during Christmas? Do we continue to give gifts on Christmas? YES!!! It is because we imitate God who gifted us with His Son. It is because Jesus continuously gives his body and blood to us when we celebrate the Holy Eucharist. Tayo ay hindi dapat maging materialistic sa Christmas. Magpatuloy tayo sa ating pagbibigayan. Kinakailangan lagi tayong bukas palad lalong lalo na sa mga kapos sa buhay. Let us not limit our generosity during Christmas season. We also should give ourselves and not just material things. This is the "Secret" of a happy Christmas.
Today let us not keep this secret any more. We should proclaim that "Secret" to everyone. We start this Christmas 2017 the real celebration of this season. Let's start in our homes. -With our life as example let us show to everyone that we are full of joy as we celebrate the birth of Jesus. We show to others that we are at peace with ourselves. We always wear a smile on our faces. Let us convince others, our friends and neighbors that the Christian family and living Christian virtues are the core of our life. We are willing and always ready to Give and Share with others not only material things but ourselves. Let us become witnesses of Jesus. He is alive and active in each one of us transforming us and our world.
A Merry and Blessed Christmas to Everyone.
Fray Leopoldo V. Estioko, OAR