Understanding the Season of Creation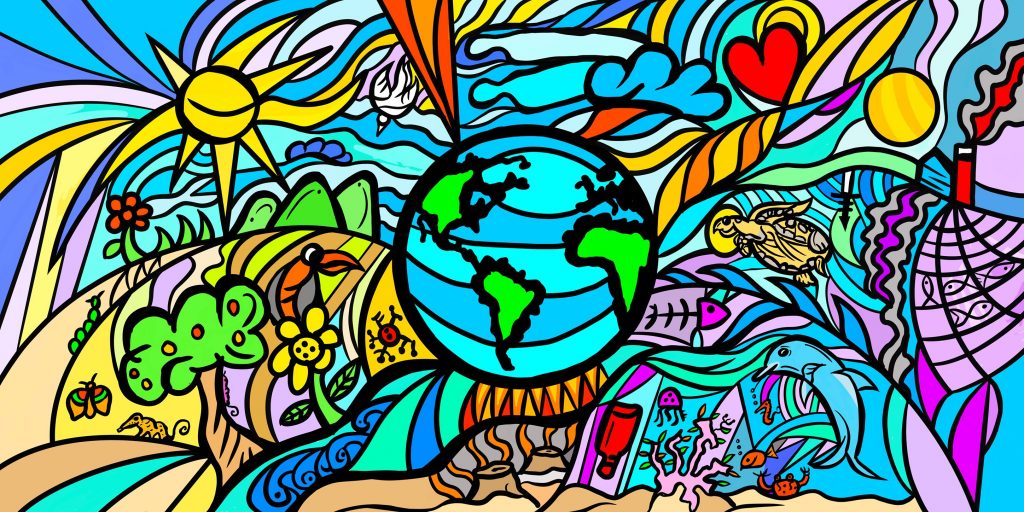 The spirit of the Season of Creation is to bring us together for common prayer and action to protect our common home. This year's theme is: A home for all? Renewing the Oikos of God.
To better reflect on the theme, we should dissect it in parts and relate the intersectional core messages of this year's celebration.
First, the theme starts with a question: a home for all? We start to question how nature is cared for. As if the wanton disregard for protecting nature is clearly unheeded.
In the first chapter of the encyclical Laudato Si', it too is a form of a question: What is happening to our Common Home? Pope Francis on August 29 challenged us: "The cry of the Earth and the cry of the poor are becoming ever more serious and alarming, and they call for a decisive and urgent action to transform this crisis into an opportunity."
The recent release of IPCC (Intergovernmental Panel on Climate Change) Sixth Assessment Report stated: "To limit global warming, strong, rapid, and sustained reductions in CO2, methane, and other greenhouse gases are necessary… This would not only reduce the consequences of climate change but also improve air quality."
This scientific appraisal should more and more encourage the commitment of global leaders to protecting our home: our planet.
Second, the theme encourages us to embrace eco-revitalization: renewing the oikos of God. The Greek word for 'home' is oikos, where the interrelatedness of ecology and economy are defined with a common prefix: eco.
The ecology and economy both defined our common concern for the welfare of our oikos—not destroying nature and people. As the case, the economy is always interpreted on the side of having nature at man's disposal.
Our role for this renewal is caring for the oikos of God. We do this, as one community living in God's oikos; embracing an expanded meaning of our 'home'.
Understand 'oikos' in different languages: oikoumene (a home of many faiths); oikologia (a home of many creatures); and oikonomia (a home of caring people).
Indeed, our theme for this year's Season of Creation proposes a deeper eco-reflection for us to be able to respond integrally on issues affecting God's oikos—from reflection to action.
Caring for both nature and people. With this, Pope Francis boldly speaks of the "'grammar' of care: commitment to promoting the dignity of each human person, solidarity with the poor and vulnerable, the pursuit of the common good and concern for the protection of creation." (54th World Day Message of Peace, January 1, 2021)
This is a meaningful prayer of St. Augustine in his Confessions:
"It was you who made them, Lord: you are beautiful, so it must have been you because they are beautiful; you who are good must have made them because they are good; you who are; because they are…" (conf. 11, 6)
Bro. Jaazeal Jakosalem, OAR is a Filipino Laudato Si' reader. A member of Pusyon Kinaiyahan, an environmental group in the Visayas. Currently based in Germany as a member of PCPR-Europe, working for the Philippine campaigns related to the protection of human rights.