UNO-R updates on COVID-19 response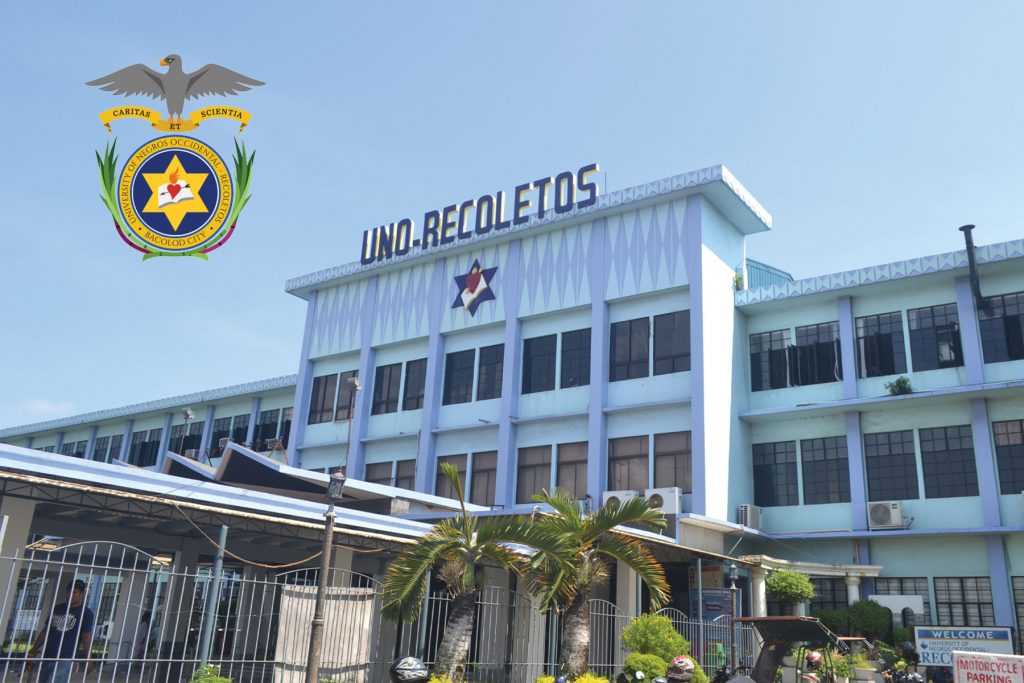 Bacolod City, NEGROS OCCIDENTAL–Amidst the current situation of the COVID-19 pandemic, the University of Negros Occidental continues its mission to evangelize the people of Negros and to spread hope during this time of trial.
Bishop Buzon leads UNO-R Mass of the Holy Spirit
Bacolod Bishop Patricio Buzon, SDB, DD led the Mass of the Holy Spirit last September 30, 2020 at the Oratory of St. Nicholas of Tolentine at 10 am.  The Mass was also aired on livestream via facebook.  The theme was "Come Holy Spirit, Come Father of the Poor".  In his homily, Bishop Buzon said, we must always be faithful to God like Job whose fidelity to God was tested.  Today's pandemic is a test of our faithfulness to God.  We have to be aware of the presence of God in our lives.  The pandemic has taught us that we are helpless without God. He also reminded everyone of the spirituality of stewardship and the celebration of the season of Creation. COVID 19  is not a creation of God nor a punishment from God, but this is the effect of what we have done with God's Creation.  Man has destroyed the natural order of the world. Man thought that he owned the world,  we must remember we are just stewards of creation, the Bishop added.   
God has entrusted nature for us to take care. Worst, man played God and when we play God, we destroy the order of everything. We must not look for or plan a new normal. The new normal is "Traquilitas Ordinis" (harmony of nature). This means that we have to go back to the original plan of God- the original order. We have to follow God and His ways.  We have to put everything in order and return to God.  As members of the academe, learn so much and maximize your learning, and always have to return to God. 
The Bishop quoted St. Thomas Aquinas, when what he would ask God in return for his works for Him. St. Thomas responded "Lord I ask for noting except You." Bishop Buzon closed his homily by reminding the university community that in all that you do, seek God alone and you will never get lost. As a community, help build the Kingdom of God. Fray Don Besana, OAR and Fray William Villaflor, OAR and two deacons of the Diocese joined the Bishop.
UNO-R implements BACTRAC
The University of Negros Occidental Recoletos is implementing the COVID 19 Contact Tracing System (BaC-Trac) in compliance with Bacolod City Ordinance #941 s.2020. The scanning of BaC-Trac QR codes have already started last Monday, October 12, 2020.  The scanner is at the entrance gate at the main lobby.  The said City Ordinance, passed last September 23,  2020, was authored by Councilor Lady Gles Gonzales-Pallen. Section 8 A. 2 orders that "all private business establishments and entities to include religious and educational institutions" are required to register in the Bacolod City website. Section 8 further provides that once registered, these establishments and gov't offices shall download the BaC-Trac mobile application.  All BaC-Trac Citizens' or Visitors' cards of persons who are entering these establishments or offices shall be scanned using the mobile application.  Furthermore, these offices are required to maintain a manual logbook to ensure that all clients and visitors not registered in the SC-CCTS shall be properly recorded and the same shall be submitted directly to the Integrated Provincial Health Office on a weekly basis.  BaC-Trac registration is open to all for free at www.bactrac.bacolodcity.gov.ph.
UNO-R celebrates Rosary Month
The UNO-R Campus Ministry Office initiated the daily online Rosary during this Holy Rosary Month every 3 pm. This is a devotion of the university community that manifests its Marian character where the Blessed Mother is the model of faith for every UNO-Rian. The month of October is dedicated to the Most Holy Rosary.  October 7 is the liturgical feast of Our Lady of the Rosary.  We honor the Blessed Mother in gratitude for the protection that She gives the Church.  The sponsors of the online Rosary at UNO-R are CMO (Oct. 1);  ReEd & IMC (Oct. 2); FLDL (Oct. 5); SHS & SDPC (Oct. 6); IS (K-10) with SDPC (Oct. 7); Sports, Agri.  & Engineering (Oct. 8);  RDO & IT (Oct. 9); ICTD, DSA, & Maintenance (Oct 12); CAMHS, CBA, & HM Lab (Oct. 13);  College SDPC, Medical/ Dental Clinic and Bookstore (Oct. 14);  COEd & UNOFELA (Oct. 15); UCDO & Scholarships' Office (Oct. 16); CCJE (Oct. 19); STEP. External Affairs and MIS (Oct. 20);  HMDO, VP-Admin & VP-Academics (Oct. 21);  Property Admin. Office (Oct. 22); Accounting Office (Oct 23);  CAS (Oct. 26);  PQA & President's Office Oct. 27);  SSD & BGAA (Oct 28); RBGS, Law, MedTech Lab; Social Work Lab (Oct. 29);  and  Culmination day -Oratory (Oct 30). (Data from Campus Ministry Office)
UCDO initiates Boxes of Love Project
ONE LOVE.  As one UNORian community, we are creating ripples of hope: that in due time the pandemic crisis will end, that goodness will prevail, and that God will always be with us. In these very trying times, the University Community Development Office (UCDO) has put human faces to sincere kindness, compassion, and self-giving amid great need, panic and uncertainty.  Kindly drop your donation from 9 AM- 12 NN. A boxes are provided at the entrance of the main gate of UNO-Recoletos for those who wish to share cash or in-kind donations (rice, canned goods, milk, noodles, etc…) You may also pre- register your donation through this link so we can prepare the acknowledgement letter and donation receipt ahead of time: http://bit.ly/OneLoveUNOR,  You may also text or call:  Ms. Maribel Gonzales at 0923- 581- 1537 or Mr. Elmeer Meeynard Calimpos at 0977-414-8327.
Fr. President issues Memo on Guidelines during GCQ
Fray Don Besana, OAR, University President, issued Memo no. 020 s. 2020-2021, otherwise known as University Guidelines for General Community Quarantine (GCQ) in consonance with the City Executive Order.  The memo said that despite the downgrading of the status of the city from MECQ to GCQ,   UNO-R is bent on exercising precautionary measures to promote the health and welfare of all its employees.  In addition to the observance of the minimum health protocols recommended by the IATF,  the UNO-R School Board had decided on the following: "Work from Home scheme" for all employees for the period of October 1 – 15, 2020; entry to the campus is still restricted except for Office of the Registrar, ICTD, HRMDO, Accounting office, the Property Administrator's office, Medical-Dental Clinic and other offices provided that minimum number of personnel shall be observed; READS shall  not report but are encouraged to stay at home all the time;  and ingress to the campus shall be minimized.