USJ-R hosts Transportation Conference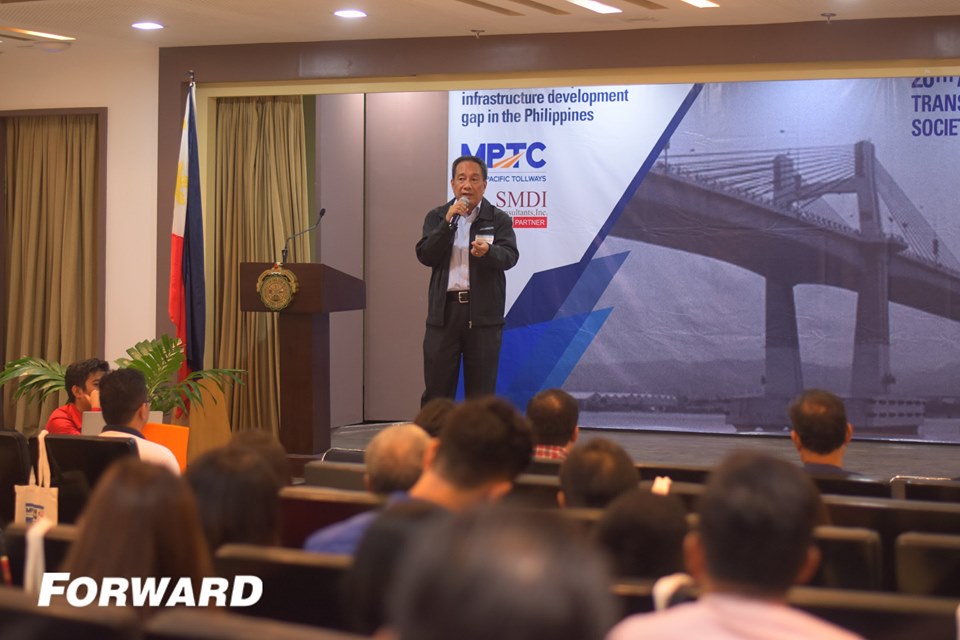 CEBU CITY–The Transportation Science Society of the Philippines (TSSP) in coordination with the College of Engineering held the 26th Annual TSSP Conference at the USJ-R Main Audio Visual Room (AVR) on July 25 to 26. An off-campus technical tour was also held on July 27.
Feasibility studies and researches were presented during the conference. According to TSSP Vice President, Dr. Karl B. N. Vergel, the researches aimed to address the problem of the transportation and traffic in the different parts of the country.
On the event's first day, Workshop for Young Researchers took place.  On the second day, the Conference Proper was held.
The panelists during the presentation of the researches were Ms. Evelyn N. Castro, Metro Cebu Development and Coordinating Board (MCDCB), Dir. Edgar B. Tabacon, Department of Public Works and Highways (DPWH) Region VII; and the invited panelists, Dir. Efren B. Carreon, National Economic and Development Authority (NEDA) Central Visayas and Dir. Shahlimar H. Tamano, Department of Tourism (DOT) Region VII.
Consequently, four Technical Session were held namely Session 1: Public Transportation, Session 2: Human, Vehicle and Traffic Flow Characteristics, Session 3: Mode Choice and Session 4: Transportation and Urban Planning.
Before the program concluded, awards were given to the Best Paper and Presentation.
Today, July 27, is the last day of the conference. The delegates had their Technical Tour at Cebu Link Joint Venture (CLJV) Compound in South Road Properties (SRP), Cebu City for the briefing of the Cebu-Cordova Link Expressway (CCLEX) Project this morning.
The theme for this year's conference is "Bridging the transportation infrastructure development gap in the Philippines."
The three-day conference was participated by the members of TSSP and some of the college students and professors from University of the Philippines-Diliman, De La Salle University, and Visayas State University, among others.
TSSP is an organization comprised of experts in the field of transportation who address the traffic and transportation problems in the country.
Written by Niña Mae Oliverio | Probationary Correspondent
Photos by Joshua Philip Abella | Staff Artist