USJ-R senior high department publishes its digital magazine for AY 2021-2022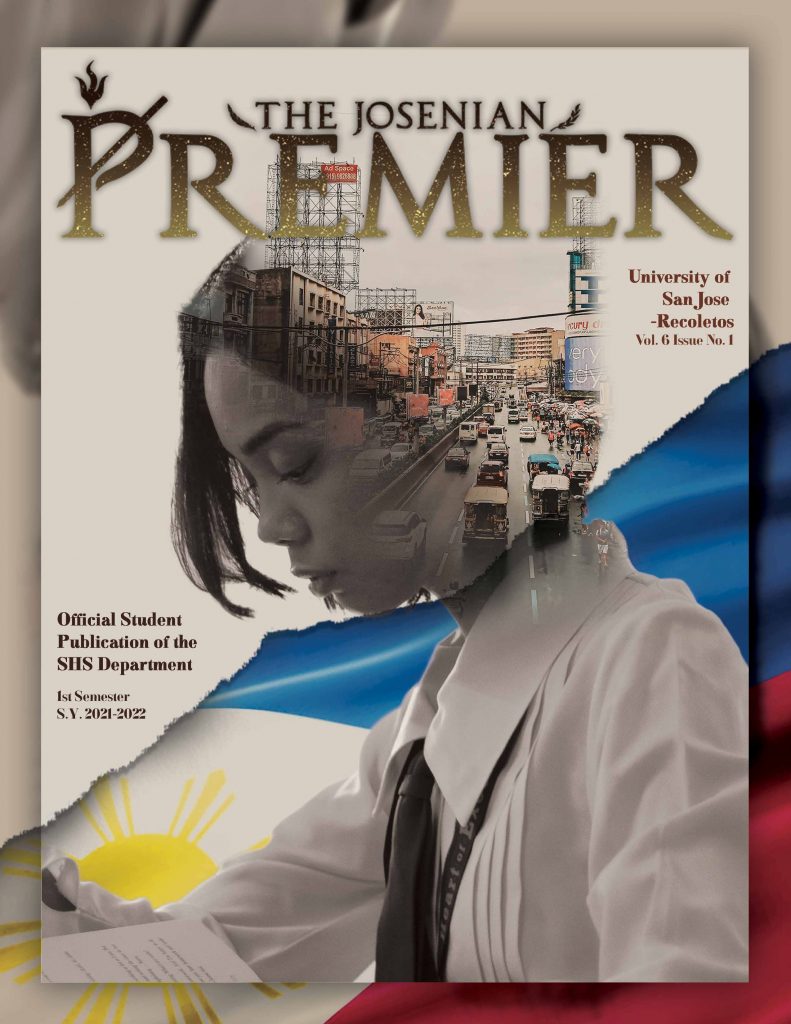 The Josenian Premier (TJP), the official student publication of the USJ-R Senior High School Department, released the digital copy of its issue for the first semester of Academic Year 2021-2022 on March 13.
Click here to download their issue for the first semester of Academic Year 2021 – 2022
The theme for this issue is "Filipino First: Moving Forward with Nationalism and Rising for Heritage."
Under the Editor's note, TJP EIC Vanessa Mae Catubig explained the relevance of talking about nationalism today.
"There is a gray line between nationalism and blind obedience, may it be political or foreign validation. Hence, as you dive into each page, my team will proudly enlighten you to the glorious culture and heritage of the Philippines," she wrote.
She highlighted the importance of staying well-informed as the foundation of one's nationalism, not merely dictated by 'a set of ideas that fit their narratives'.
"TJP continues to pursue the call for purveying the truth, especially for the young ones. With this timely approach of the magazine, we aim to remind young minds who truly they are and where they came from," said TJP Adviser Jeo Rosel Cabilao.
TJP is available in the university website through a partnership between the said organization and the Public Affairs and International Relations (PAIR) Office which started in 2021, amidst the COVID-19 pandemic.
"The University is proactive in utilizing our available platforms and resources to share the stories and quality outputs of our students," said Communications Officer Lorraine Mitzi Ambrad on why the collaboration was forged.
PAIR manages the official online platforms of the University of San Jose – Recoletos.
For proposals, send a message to media@usjr.edu.ph
The student publication remains independent in crafting the content for its magazine.