Workshop and Conference held for Recollect LVPs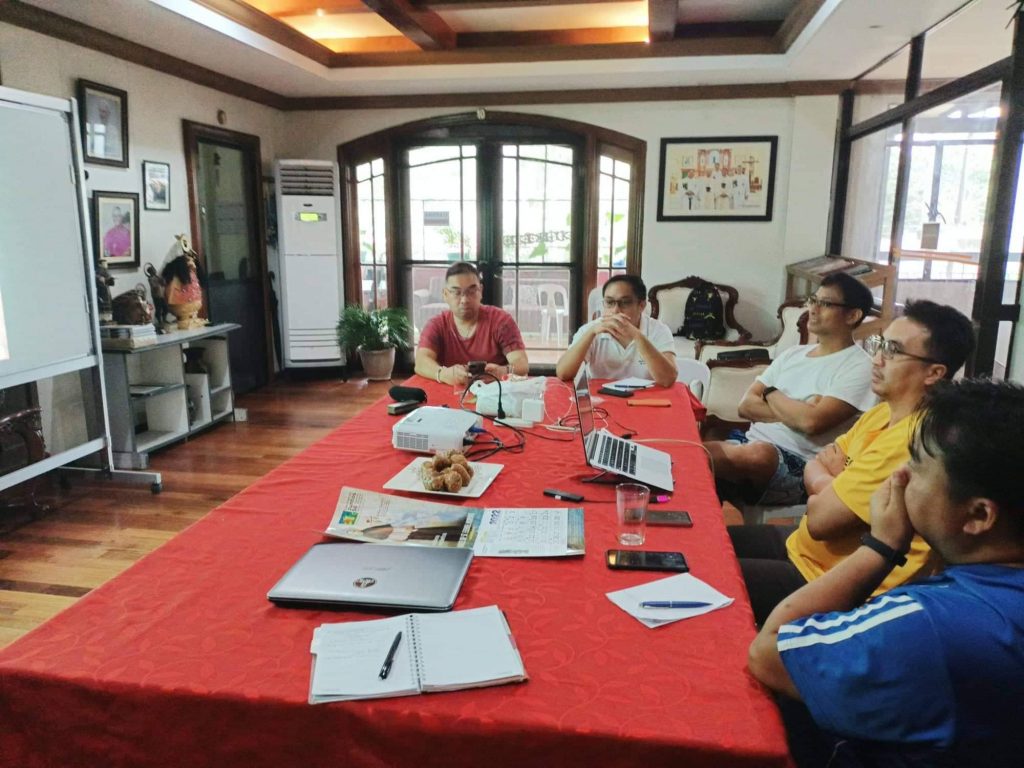 TALISAY CITY, Negros Occidental-The Local Vocation Promoters of the Recollect Province of St. Ezekiel Moreno convened at the Recollect community of Talisay City on September 1–2, 2022, for a two-day workshop and conference to discuss and address matters about the office of the Province's Section on Vocation Promotion.
On the first day of the sessions, the core group of the vocation promoters headed by Fray Allan Jacinto, OAR, chairman of the Section on Vocation Promotions, met. With him were Fray Gideon Antolin Lagrimas, OAR, of Recoletos de Cavite, Fray Roland Cepe, OAR, of Recoletos de Talisay (Negros Occidental), Fray Virgilio Paredes, OAR, of Recoletos de San Sebastian (Manila), and Fray Ricky John Austria, OAR, of Recoletos de Inagawan (Palawan). Their discussions commenced in the morning and concluded in the afternoon.
On the second day, the Local Vocation Promoters of Visayas Region— Cebu and Negros—and Palawan Region gathered for the same purpose. In the first part of the session, the core group, through Fray Roland and Fray Gideon, echoed their discussions of the previous day to the attendees. Included during the discussion was the JAVA (Josenian Association for Vocation Assistance). This association provides financial support to Recollect seminarians. It was presented by the founder himself, Fray Vincente Ramon, Jr. Then followed the workshop which involved the designed program and planned activities for the section.
In addition to the previous day's attendees were Fray Nimrod Launio, OAR, of Recoletos de Balamban (Cebu), Fray Tomokatsu Yamaguchi, OAR, of Recoletos de Tambo (Negros Oriental), Fray Vincente Ramon Jr., OAR, of Recoletos de Valencia (Negros Oriental), Fray Julius James Tinapao, OAR, of Recoletos de Caidiocan (Negros Oriental), Fray Dominador Mercado, OAR, of Recoletos de Plaridel (Palawan). Their session ended at past noon.
Things are set in place for the Local Vocation Promoters. Having made their common goals clear, they are now to implement the latter in their respective local communities in coordination with their fellow LVPs within their regional cluster.