Luciano Audisio, new secretary general of the Order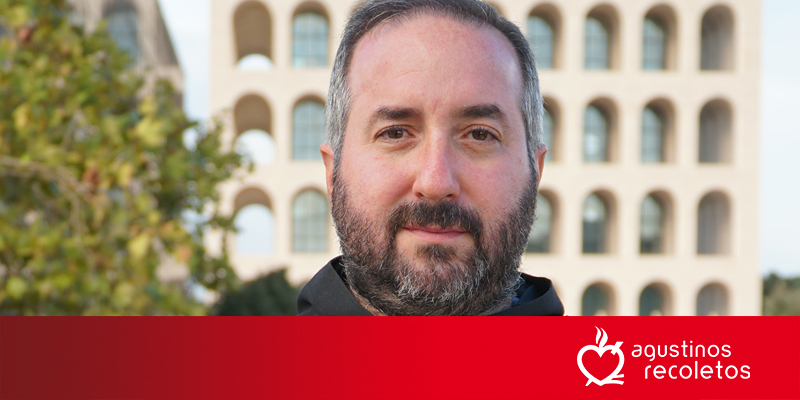 The Prior General has appointed the friar from Argentina to this important service in the General Curia.
With the agreement of the General Council, the Prior General, Fr. Miguel Angel Hernandez, has appointed fr. Luciano Audisio as the new Secretary General of the Order of Augustinian Recollects. The religious has been chosen for this important task in the General Curia, replacing fr. Juan Pablo Martinez, who concluded his service as Secretary General last March.
The functions of the Secretary General of the Order are specified in point 370 of the Constitutions of the Order and are "to transcribe the acts of the sessions of the General Council in the corresponding book, and to attest to them, to write all that the Prior General entrusts to him concerning the Order, to attest to the authenticity of the official documents and to keep the books of the General Curia and of the Order as such".
Luciano Audisio was born on August 19, 1978 in Tacural, Santa Fe (Argentina). He made his simple profession as an Augustinian Recollect in 2003 and solemn profession in 2006. He was ordained priest in 2007. From 2006 to 2009 he was part of the community of the Augustinian College of Buenos Aires.
From 2009 to 2013, he completed his licentiate in Sacred Scripture at the Pontifical Biblical Institute in Rome. He was then assigned to Granada (Spain), where he has been director, from 2016 to the present, of the Colegio Santo Tomás de Villanueva and professor at the Faculty of Theology in Granada.
Other appointments
In his official communication, the Prior General also made other appointments regarding the houses dependent on the General Curia and the institutes, commissions and teams of the General Secretariats. Friar José Manuel González Durán and Friar Joseph Shonibare have been designated as priors of the Community of St. Joseph of Madrid (Spain) and of the Community of Cuba, respectively.
Source: Luciano Audisio, new secretary general of the Order (agustinosrecoletos.com)