Fray Tagoy gave a talk on Social and Ecological Concerns at SeMoNo-Re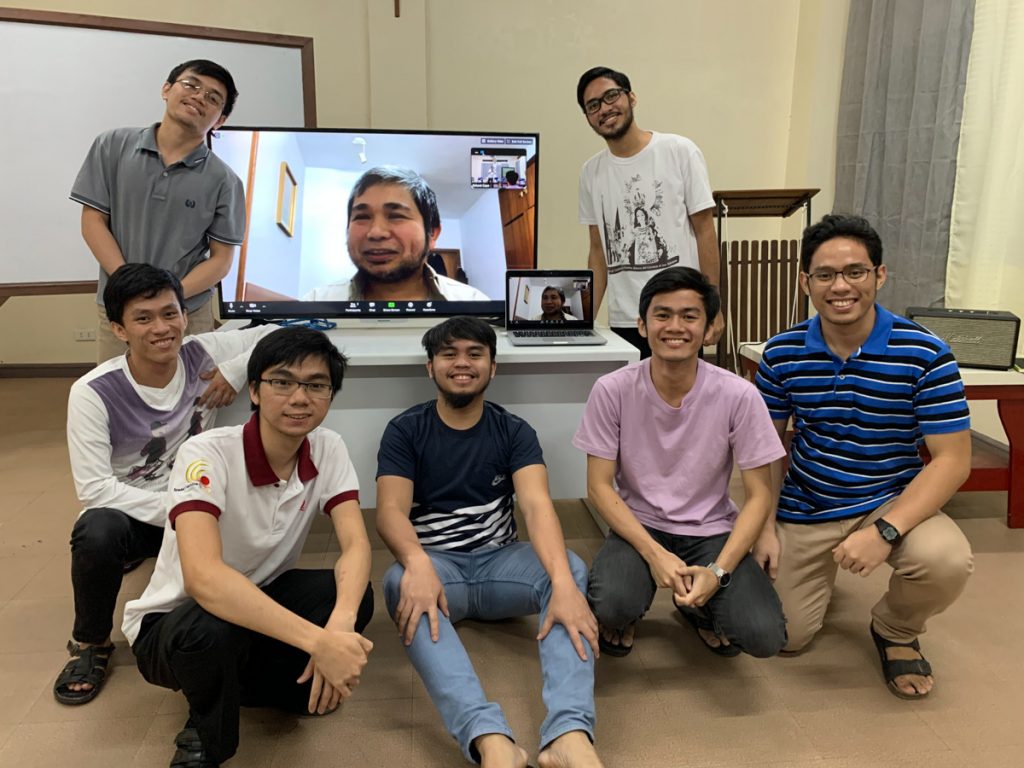 Antipolo City—with the use of modern technology, Fray Jaazeal (Tagoy) Jakosalem, OAR, the representative of the Province to Arcores Internacional based in Casa San Ezekiel, Madrid, Spain, gave a video-talk through the internet (via ZOOM application) to the seven Novices together with Fray Roland Cepe, OAR, the Novice Master as they are locked down at St. Ezekiel Moreno Novitiate – Recoletos in Antipolo, last Tuesday, April 21, 2020.
Fray Tagoy began his talk by stating the resolution of establishing the ARCORES thus: "Inspired by the Spirit of Loving service for the poor and marginalized, caring for God's creation and also deepen the Recollect's social action programs…" Thereafter, Fray Tagoy expounded its present status from its creation since 2017 as an International Network to unify the Order's social outreach globally. In the Philippines, ARCORES functions under the Commission of Social & Ecological Concerns—Recoletos.
In his talk, Fray Tagoy stressed that "Simplicity, interiority, and humility should always be the core principles that should goad one's service for the lost, least, and the last."
He gave some data analysis of reality, which later animated the discussion on the global context (of) sustainable development goals, and his experience in crafting poverty alleviation, educational, and environmental framework within the Philippine milieu in particular as gauge on how far this established system has accomplished since its foundation. "In education for instance" he said, "more or less we have already 800 scholars whose educational expenses are being shouldered by us".
He further added how ARCORES expanded also its assistance by tying up with some local government organizations in their advocacies like: no poverty, zero hunger, good health & well-being, quality and education, affordable & renewable energy, climate and action, life and below water, life on land, peace, justice, and strong institutions, and partnership for goals.
"To live out this apostolate", he mused "the spiritual dimension of Metanoia (conversion), seen through our transformed lifestyle of witnessing, which adapts an active engagement of programs and projects, is an imperative as those of animation, reflection, coordination, dialogue, and communication for these make the network constantly spirited"