LECTIO DIVINA: 5th Sunday of Lent, Cycle B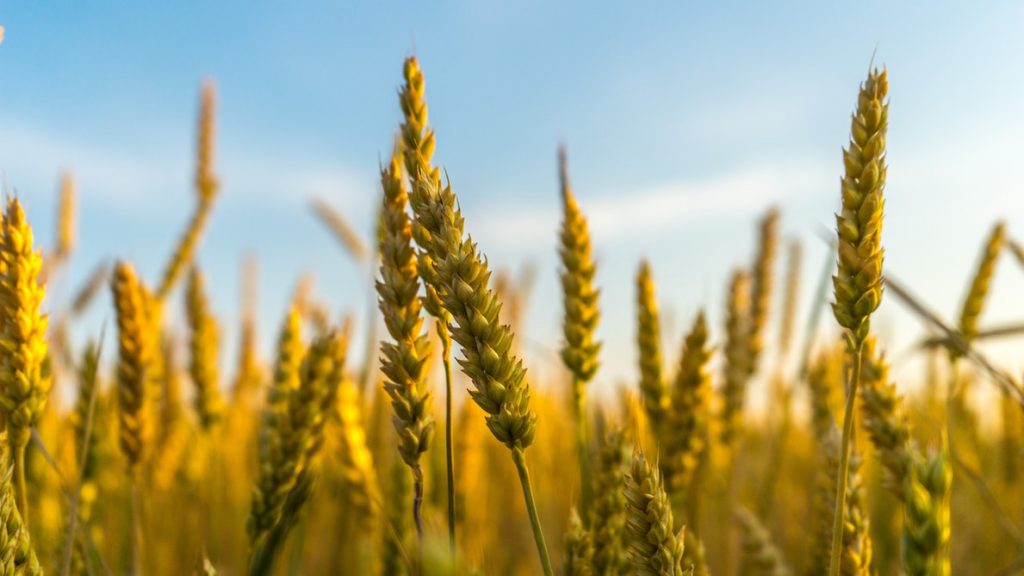 Translated by Fray Jhoben Rodriguez, OAR
JN.12:20-33
A. INVOCATION OF THE HOLY SPIRIT
WE INVOKE THE HOLY SPIRIT USING THE WORDS OF ST. AUGUSTINE
Come, Holy Spirit, by whom every devout soul, who believes in Christ, is sanctified to become a citizen of the City of God! (en. Ps. 45:8) Come, Holy Spirit, grant that we receive the motions of God; put in us your flame; enlighten us and raise us up to God (s. 128, 4). Amen.
B. LECTIO
WITH THE HEART WELL DISPOSED, WITH SERENITY, READ SLOWLY THE FOLLOWING WORDS, SAVORING THEM AND ALLOWING YOURSELF TO BE TOUCHED BY THEM.
Some Greeks who had come to worship at the Passover Feast came to Philip, who was from Bethsaida in Galilee, and asked him, "Sir, we would like to see Jesus." Philip went and told Andrew; then Andrew and Philip went and told Jesus. Jesus answered them, "The hour has come for the Son of Man to be glorified. Amen, amen, I say to you, unless a grain of wheat falls to the ground and dies, it remains just a grain of wheat; but if it dies, it produces much fruit. Whoever loves his life loses it, and whoever hates his life in this world will preserve it for eternal life. Whoever serves me must follow me, and where I am, there also will my servant be. The Father will honor whoever serves me. "I am troubled now. Yet what should I say? 'Father, save me from this hour'? But it was for this purpose that I came to this hour. Father, glorify your name." Then a voice came from heaven, "I have glorified it and will glorify it again." The crowd there heard it and said it was thunder; but others said, "An angel has spoken to him." Jesus answered and said, "This voice did not come for my sake but for yours. Now is the time of judgment on this world; now the ruler of this world will be driven out. And when I am lifted up from the earth, I will draw everyone to myself." He said this indicating the kind of death he would die.
C. MEDITATIO
LET US MEDITATE NOW WITH THE COMMENTARY OF ST. AUGUSTINE ON THESE WORDS OF THE GOSPEL ACCORDING TO ST. JOHN.
"But it was appropriate that at the height of the glorification should come the lowness of passion; that is why, as he continued, he added: Truly, truly, I say to you, if after falling to the ground, would have not died, it remains only a single grain of wheat; if, on the other hand, it has died, it bears much fruit. Now, he was talking of himself. He himself was the grain that had to be put to death and multiplied: put to death for the infidelity of the Jews, multiplied by the faith of the peoples. Later, to exhort them to thread in the footsteps of his passion, he affirms: Whoever loves his soul will lose it. This can be understood in two methods. Who loves, will lose; that is, if you love, lose (the soul); If you yearn to keep life in Christ, do not be afraid of death for Christ. Likewise in another way: Whoever loves his soul will lose it; do not love (the soul), so as not to lose (the soul); do not love (the soul) in this life, lest you lose (the soul) in eternal life. Now, it seems that the Gospel has, rather, the last thing I said. As a matter of fact, it continues: And whoever hates his soul in this world will safeguard it for eternal life. What, then, is said above, who loves – it is understood "in this world" – that same one, evidently, will lose; who, on the other hand, hates-in this world, evidently-, he himself will safeguard for eternal life. Great and amazing sentence, how man has love for his soul so that it perishes, hatred so that it does not perish! If you love (the soul) badly, then you hate (the soul); if you hate (the soul) right, then you love her. Happy are those who, for you not to lose it by loving it, hate it you are guarding it. But see that you do not deceived wanting to kill yourself, understanding that you must hate your soul in this world. Therefore, in effect, certain evildoers, perverse, and murderers who are very cruel and disastrous to themselves respectively, turn themselves up to the fires, they drown in the waters, they are crash over a cliff and perish. Christ did not taught this; rather, the devil who suggested the precipice replied: Get behind, Satan; It is written: You shall not tempt the Lord your God. To Peter, however, to point out with what death he was going to glorify God, said: «When you were younger, you girded yourself and went where you wanted; on the other hand, when you grow old, someone else will gird you and take you where you don't want to," a passage in which he sufficiently expressed that whoever threads in the footsteps of Christ should not kill himself, but be killed by another. When, then, the moment of opportunity comes when this circumstance arises, or to act against the commands of God or to flee from this life, and the persecutor who threatens death forces man to choose one or the other of these two things, then choose to die for the Love of God, instead of being alive for the offended God; then hate your soul in this world, in order to safeguard it for life eternal (Io. eu. tr. 51, 9-10).
D. ORATIO
WITH THE TEXT, LET US NOW PRAY FROM THE DEPTHS OF OUR HEART. I SUGGEST THE FOLLOWING PHRASES AND QUESTIONS THAT CAN AWAKEN IN YOU DIALOGUE WITH GOD, AND AT THE SAME TIME CAN GIVE RISE TO AFFECTIONS AND SENTIMENTS IN YOUR DIALOGUE WITH GOD. DO NOT MOVE TO THE NEXT PHRASE OR QUESTION IF YOU CAN STILL CONTINUE DIALOGUING WITH GOD IN ONE OF THEM. IT IS NOT A MATTER OF EXHAUSTING THE LIST, BUT OF HELPING YOU TO PRAY WITH SOME POINTS THAT BETTER FIT YOUR PERSONAL EXPERIENCE.
a. "If the grain of wheat does not fall to the ground and die, it is unhappy; but if he dies, it bears much fruit" (Jn 12:24)
•How do you take on the challenge of dying to bring life and completion?
•What scares you the most, taking the step towards fertility going through the experience of denying yourself or not taking the step, not dying to anything and being left alone, sterile and frustrated?
b. "He who loves himself loses himself, and he who hates himself in this world will keep himself for eternal life "(Jn 12:25).
•What does it mean to you to hate yourself in this world?
•How can you correctly love yourself in God to reserve yourself for eternal life?
E. CONTEMPLATIO
I PROPOSE TO YOU SOME POINTS FOR AFFECTIVE INTERIOR CONTEMPLATION. ONCE AGAIN, YOU NEED NOT FOLLOW ALL OF IT, RATHER YOU CAN CHOOSE WHAT FITS YOUR PERSONAL EXPERIENCE.
a. Contemplate and Identify yourself with the grain that has died to give life, Watch a grain fall to the ground. Watch his death and how little by little sprouts emerge from him, the sprouts cross the earth and how the seed turns into a spike and the spike is filled with grains.
b. Contemplate and see how you are following Christ and how Christ shows you that his path leads to the cross, his and yours. Contemplate the cross of Christ and your own cross. Let the Spirit fill you with confidence and faith. See how you approach your own cross and embrace it with full trust and love. Hug her and experience peace and serenity.
F. COMMUNICATIO
THINK OF EVERYTHING THAT YOU CAN SHARE WITH THOSE AROUND YOU ABOUT THE EXPERIENCE YOU HAD WITH GOD, ESPECIALLY CONCERNING THE SECOND COMING OF CHRIST AND THE UNIVERSAL JUDGMENT. THE FOLLOWING POINTS CAN HELP YOU AS GUIDE TO SHARE WITH YOUR COMMUNITY THE EXPERIENCE OF THE LECTIO DIVINA ON THIS TEXT.
• What have I discovered about God and about myself in this moment of prayer?
• How can I apply this text of Scripture at this moment of my life? What light does it give me? What challenges does it put before me?
• What concrete commitment does this text of Scripture ask of me in my spiritual life, in my community life?
• What has been my dominant sentiment during this moment of prayer?
G. FINAL PRAYER OF ST. AUGUSTINE
Turning towards the Lord: Lord God, Father Almighty, with a pure heart, as far as our littleness permits, allow us to give you our most devoted and sincere thanks, begging with all our strength from your particular goodness, that by your power you may drive away the enemy from all our thoughts and actions; that you may increase our faith, govern our mind, give us spiritual thoughts, and bring us to your happiness, through your Son Jesus Christ, our Lord, who with you lives and reigns, in the unity of the Holy Spirit, God, forever and ever. Amen (en, Ps. 150:8).