Recoletos de Via Sistina Has a New Prior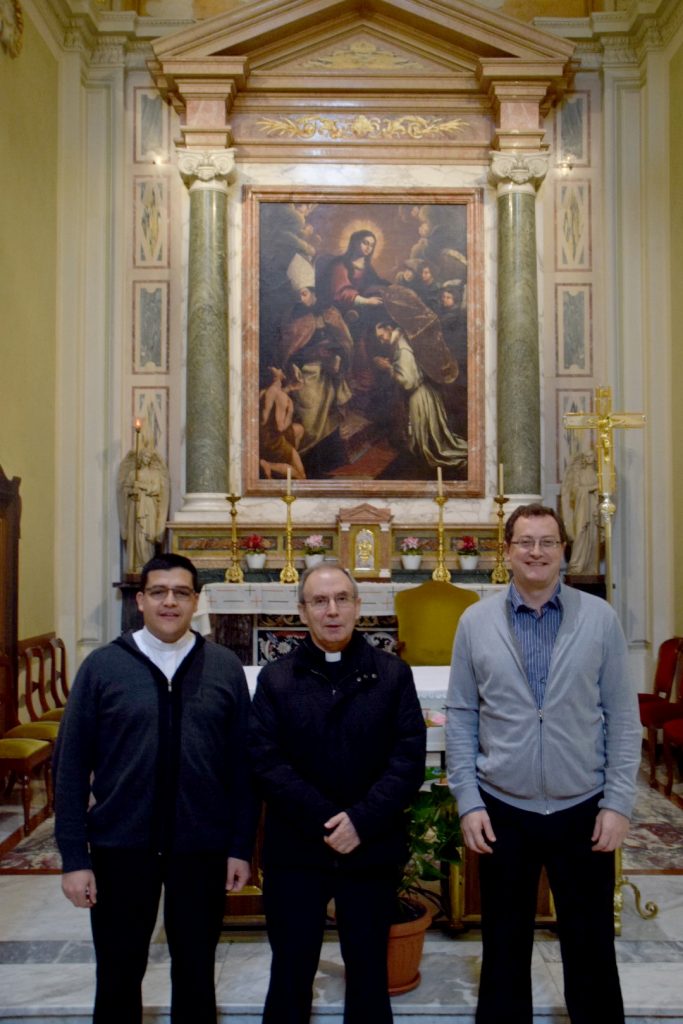 ROME – As part of the significant changes in the Order this sexennium (2016-2022) and consistent with its restructuring process, the Recollect community of Via Sistina in Rome has its new Prior, Fray Francisco Javier Monroy y Rodriguez, OAR. He is also the Fourth General Councilor of the Order who takes charge of the areas of formation and spirituality.
Fray Monroy is a native of Valladolid, Spain. Before his new assignment, he was a formator of the House of Postulancy of St. Augustine of the Province of St. Nicholas in Mexico City and a professor at the Pontifical University of Mexico. He finished his Licentiate in Biblical Theology at the Pontifical Gregorian University in Rome in 1997, took up the Master in Spiritual Accompaniment and Vocational Discernment in Salamanca, Spain in 2007, and the Master in Therapeutic (Integrated) Counselling in Madrid in 2013. He replaces Fray Pablo Panedas y Galindo, OAR who is the new Prior of the General House community.
The formal taking of the office (Toma de Posesion) as the Prior of the College of St. Ildephonsus and St. Thomas of Villanova was officiated last Thursday, February 2, 2017, and held at the house's chapel. It was led by the Prior General himself, Fray Miguel Miro y Miro, OAR, in the presence of the Archbishop of Los Altos, Quetzaltenango-Totonicapan, Guatemala, Archbishop Mario Alberto Molina y Palma, OAR, who at that week, was on an official visit to the Vatican, the General Councilors of the Order, some religious sisters, and the members of both the communities of the General Curia and Via Sistina 11.
The Collegio is one of the old houses of the Order. It was constructed in the year 1619, that is, 30 years after its foundation in 1588, as its official religious residence in Rome especially of the Recollects working for the Holy See, until the transfer of the General House in EUR.
Filipino Recollects who comprise the present dozen members of the community of Via Sistina are Fray Samson Silloriquez, the Order's postulator, the priest-students Fray Anthony Irineo, Fray Arian Josef Ocheda, and Fray Ralph Laureen Ciceron. Fray Raul Buhay, the Second General Councilor of the Order, stays with the Generalate community in Viale dell'Astronomia, EUR while Fray Romeo Ben Potencio, Jr. is the Parochial Vicar of the parish–the only one in Italy–in Tre Pini, Rome, which is dedicated to Our Blessed Virgin Mary, Lady of Consolation.*